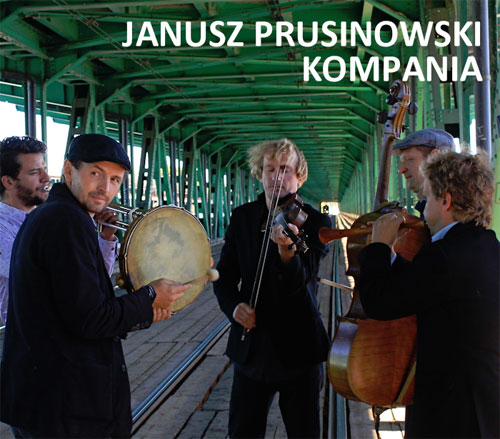 Janusz Prusinowski Kompania (formerly: Janusz Prusinowski Trio) is a Polish folk music ensemble. The group follows the traditions of village masters they learned from: Jan Lewandowski, Kazimierz Meto, Józef Zaraś, Piotr and Jan Gaca, Tadeusz Kubiak and many others. At the same time, Janusz Prusinowski Kompania incorporates modern elements, including improvisation.
The ensemble combines tours and concerts with music and dance workshops, both in Poland and abroad.
Janusz and his team are founders and promoters of the Wszystkie Mazurki Świata (Mazurcas of the world) festival, in Warsaw, of which Janusz is the artistic director. The festival provides an opportunity for encounters between the old rural masters and the new generations of musicians interested in traditional music.
Janusz Prusinowski was awarded with the Gloria Artis medal and the Annual Award of the Ministry of Culture, that acknowledges a life's work, and more than 20 years of commitment with the revival, visibility and esteem of the legacy of Polish traditional music.
The album Po śladach includes primordial "obereks", wild dances accompanied by ditties (short poems), improvised mazurkas and additional poetical pieces.
Discography:
Mazurki ‎(Wydawnictwo Słuchaj Uchem, 2008)
Serce ‎(2010)
Knee-Deep in Heaven – Po Kolana W Niebie ‎(Oriente Musik, 2013)
Kołysała mama smoka, with Kaja (Słuchaj Uchem, 2013)
Po Sladach – In the Footsteps (Buda Musique, 2019)