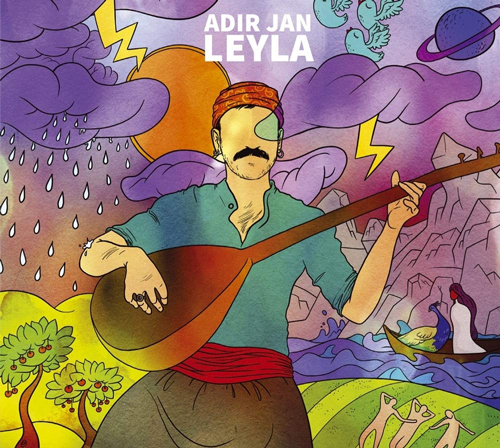 Adir Jan – Leyla (Trikont, 2019)
Singer-songwriter and saz player Adir Jan Tekîn formed the project Adir Jan (Adirjam) in the spring of 2014. Although born in Berlin, Germany, Adir Jan has Kurdish ancestry.
Adir plays the saz (long-necked lute). His captivating music combines traditional Mediterranean and Middle Eastern music with pop, psychedelic music and progressive rock.