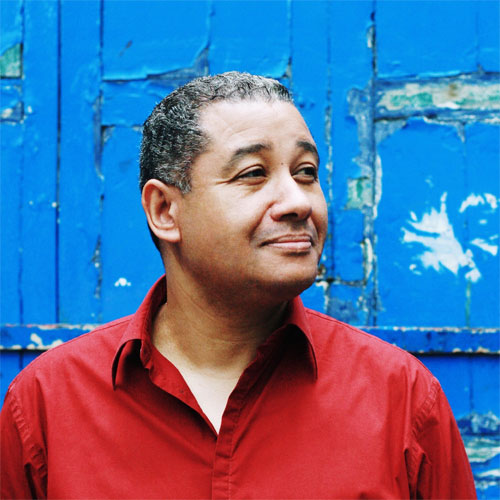 Teófilo Chantre was born in 1964 on São Nicolau, Cape Verde. His parents migrated to Europe and Teofilo eventually settled in France.
Teofilo Chantre's songwriting is a place full of nostalgia for the Cape Verdean paradise of childhood. Chantre became well known for his work composing songs for Cape Verde's greatest singer, Cesária Évora, whom he met in Paris in the 1990s. Teofilo's songs appeared in Cesaria Evora's Miss Perfumado (1992) and C'è sempre un motivo (2004) albums.
Recognized primarily as a composer and guitarist, he is also a vocalist of quality, whose tonality is infused with melancholy and longing. His Live album (Lusafrica, 2002) provides a true sense of what he is like on stage.
His style includes mornas, coladeiras, boleros, fusion jazz and Brazilian accents.
His 2007 album Viajá was partially recorded in Mindelo, Cape Verde. It featured Bau, one of the best musicians in Cape Verde and young guitar sensation Hernani Almeida.
Discography:
Terra & Cretcheu (Lusafrica, 1993)
Di Alma (Lusafrica, 1997)
Rodatempo (Lusafrica, 2000)
Live (Lusafrica, 2002)
Azulando (Lusafrica, 2004)
Viajá (Lusafrica, 2011)
Mestissage (Lusafrica, 2013)