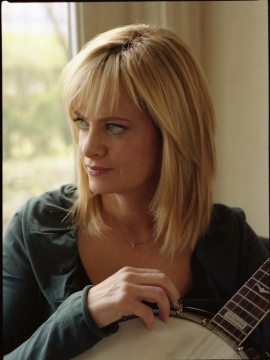 Alison Brown was born August 7, 1962 in Hartford, Connecticut. She began her music career at a young age, playing banjo in several Southern California bands alongside fiddler Stuart Duncan as a teenager. After graduating from high school, bluegrass took a back seat while Brown attended Harvard University, earned an MBA, and worked as an investment banker.
Following successful tours with both Alison Krauss and Michelle Shocked, a Grammy-nomination for her first solo effort Simple Pleasures and the Banjo Player of the Year award from the International Bluegrass Music Association, Brown put her business skills to work, founding Compass Records in 1995 with her husband Garry West. Brown?s discography includes five releases on Vanguard Records as well as four on Compass Records.
In the late 1990s Brown founded NewGrange, together with Philip Aaberg, Darol Anger, Mike Marshall, Tim O'Brien and Todd Phillips. New Grange combines traditional American elements (folk, bluegrass, even gospel and classical) with contemporary instrumentation (strings and piano).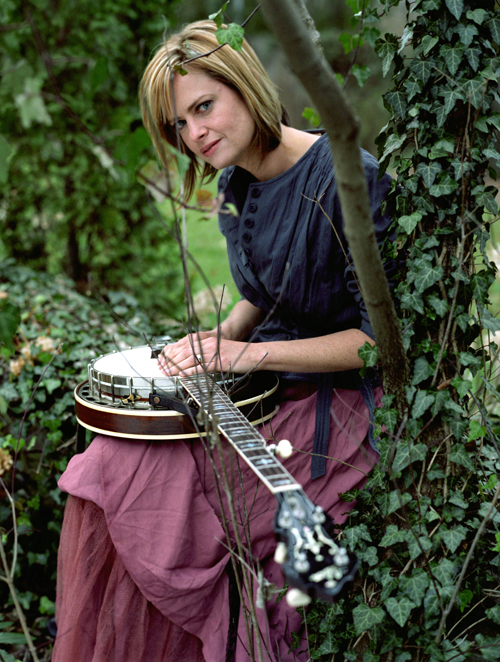 Brown's first record on Compass was Out of the Blue. On her next album, Fair Weather, Brown is joined by special guests like Tim O'Brien, Claire Lynch, Vince Gill, Stuart Duncan, David Grier, and others, returning to her bluegrass roots with stunning results. The 2000 release includes the Grammy Award-winning track "Leaving Cottondale," featuring Bela Fleck.
In 2002, during two days between performances at the Grand Ole Opry and a trip to the Shetland Folk Festival, the Alison Brown Quartet recorded Replay, a collection of 15 tracks recorded live in the studio. More than anything, this album is the sound of the Alison Brown Quartet relaxed and having a jamming good time in the studio. The album consists of a collection of "fans" favorites in the energetic, updated arrangements that have evolved onstage in the years since Alison Brown formed the Quartet. Produced by Garry West, Replay showcases Brown's penchant for melodic flair. Her sound is both innovative and accessible and in Brown's hands, her Appalachian instrument takes bluegrass, bebop and Hot Club swing into the stratosphere.
Alison Brown said about her 2005 album Stolen Moments: "For the first time, I feel like I've created a true hybrid sound that suggests its influences bluegrass, jazz, Celtic music but when taken as a whole isn't any one of these things." Among those playing on the album are bluegrass greats Sam Bush (mandolin) and Stuart Duncan (fiddle) as well as Irish maestros John Doyle (guitar) and Seamus Egan (flute), ex-Pretenders and Paul McCartney Band guitarist Robbie McIntosh and long time bandmate John R. Burr (piano). Also featured on the album are guest vocalists the Indigo Girls, Beth Nielsen Chapman, Mary Chapin Carpenter and Andrea Zonn.
Brown tours internationally with the Alison Brown Quartet, has been a guest speaker at Harvard Business School, Dartmouth's Amos Tuck School and the University of Colorado Boulder, and served as an Adjunct Professor at Vanderbilt University's Blair School of Music.
She is also a reputable record producer. She worked with Dale Ann Bradley, Peter Rowan, Quiles & Cloud, and Claire Lynch.
Discography:
Simple Pleasures (Vanguard Records, 1990)
Twilight Motel (Vanguard Records, 1992)
Look Left (Vanguard Records, 1994)
Quartet (Vanguard Records, 1996)
Out of the Blue (Compass Records, 1998)
Fair Weather (Compass Records, 2000)
Best of the Vanguard Years (Vanguard Records, 2002)
Replay (Compass Records, 2002)
Stolen Moments (Compass Records, 2005)
Vanguard Visionaries, compilation (Vanguard Records, 2007)
Evergreen (Compass Records, 2008)
The Company You Keep (Compass Records, 2009)
The Song Of The Banjo (Compass Records, 2015)