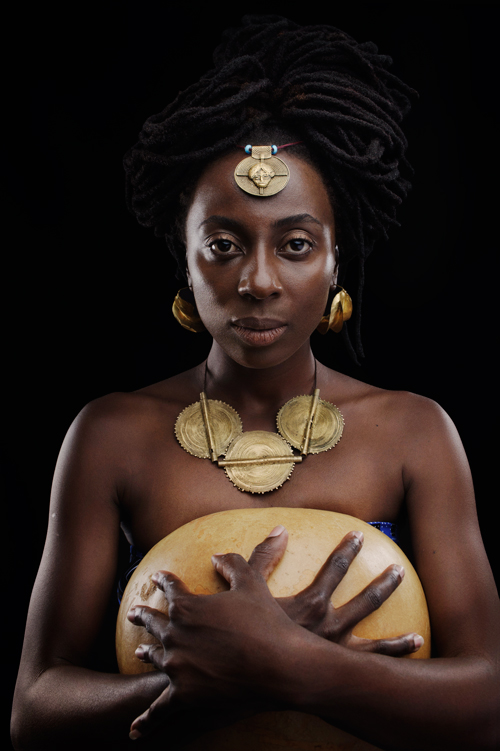 Hope Masike is a Zimbabwean vocalist, mbira player, percussionist, songwriter, fashion designer, painter and dancer. She is known as "The Princess of Mbira" and her music has its roots both in traditional and modern African culture. She is also the lead singer for transnational band Monoswezi.
Hope Masike started performing professionally in 2008 while she was still studying music in Zimbabwe. In the same year she founded her band. She fused Zimbabwean traditional instruments (mbira, marimba, ngoma nehosho) with bass, drums, recorder and guitar.
In May 2009, Hope Masike released her debut album titled 'Hope.' In May 2012 she released her second album 'Mbira, love and chocolate'. Both albums were self-produced. Her song 'The Land' (from her first album) became the theme song for the international advert for the All Africa Heads of State summit in 2014.
Hope speaks out about the issues of womanhood in the rapidly changing Zimbabwean culture. "When I was young, my plan was to get married at age 26 and, like my parents, have nine children. When I reached 26, I didn't even have a boyfriend!."
Discography:
Hope (2009)
Mbira, love and chocolate (2012)
The Village (Riverboat Records, 2013)
Monoswezi Yenga (Riverboat Records, 2015)
A Je (Riverboat Records, 2017)
The Exorcism Of A Spinster (Riverboat Records, 2019)