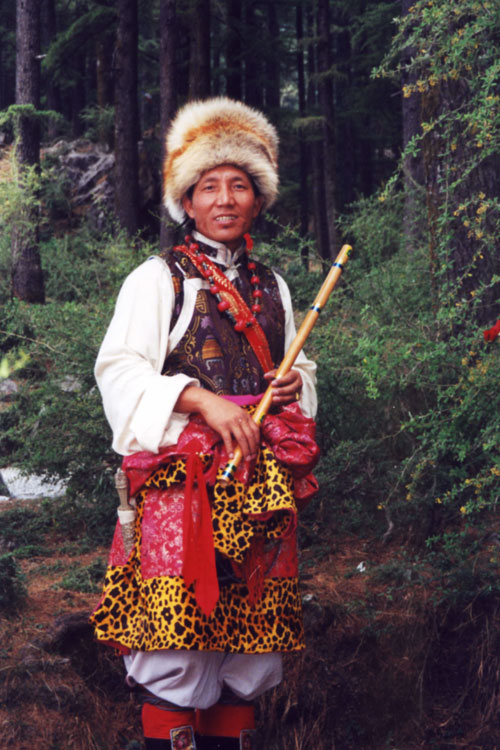 Penpa Tsering a world class musician, singer and dancer, was born in Chamdo Kham (eastern Tibet) in 1963. In the 1970s and 1980s Tsering studied and performed throughout Tibet traveling with his school's Tibet Cultural Center as a performing artist and studying singing with the nomads of Kham.
He moved to India in 1989 where he was invited to join the Tibetan Institute of Performing Arts (TIPA) in Dharamsala as a teacher and performer. While in India, Tsering also taught at the Chushi Gangdruk Institute for Performing Arts in Delhi. With TIPA, Tsering toured extensively throughout India as well as in Japan Thailand Nepal Sikkim and Finland.
In October 2000 he moved to the United States where he has continued to teach and perform. Penpa Tsering currently resides in Massachusetts. Tsering's voice can frequently be heard on Voice of America – Tibetan Services and on Radio Free Asia – Tibetan Services. Penpa Tsering has made a number of recordings both as a solo artist and in connection with TIPA.