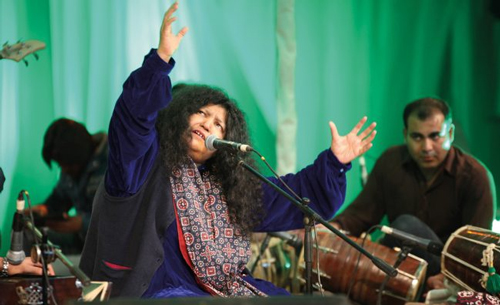 Pakistani vocalist Abida Parveen is set to perform on Friday, July 12, 2019 at Barbican Hall in London. Abida Parveen is one of the greatest Sufi vocalists of the modern era. She will perform traditional Sufi music (sufiana kalaam) together with her ensemble.
Abida Parveen sings ghazals and kafis – based on songs by Sufi poets – in Urdu, Sindhi, Saraiki, Punjabi and Farsi, accompanied by percussion and harmonium.
Parveen received her musical training by both her father, the renowned Ustad Ghulam Haider, who led his own music school and by Ustad Salaamat Ali Khan of the Sham Chorasia gharana.
Barbican Centre, Silk Street, London