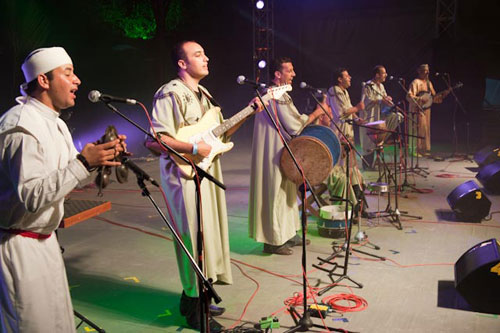 Oudaden, one of Morocco's mythical groups of the last twenty years, draws its inspiration from traditional Amazigh (Berber) music. The group is passionately devoted to its roots, which they update into a lively music that enjoys the support of North African audiences since its early days, while more and more international sspectatoraudiences rapidly become enthusiastic.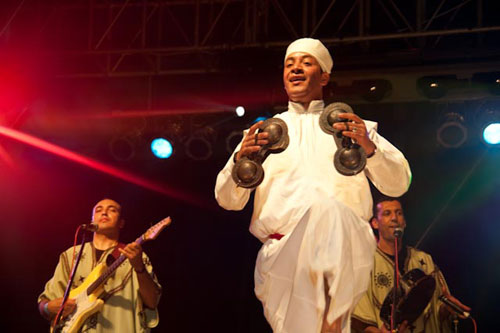 Their music is an innovative mix of traditional bendir and nakus sounds; these traditional Amazigh instruments they combine with modern ones including banjo, electric guitar and tam-tam. In their universal lyrics they explore the subtleties of love as well as the economic and social difficulties of their region, being the spokespersons of Amazigh culture.
After several successful tours in the United States of America and in Europe, especially on the stages of Bercy and the Zenith in Paris, and 14 albums contributing to the revival of Amazigh songs, the group has attracted the attention of international media and world music professionals.
Partial Discography
* Tafokt Ortbadlt
* Intlk Ayadil Ifr
* Empreinte (Buda Musique, 2011)
* Mayna (2012)