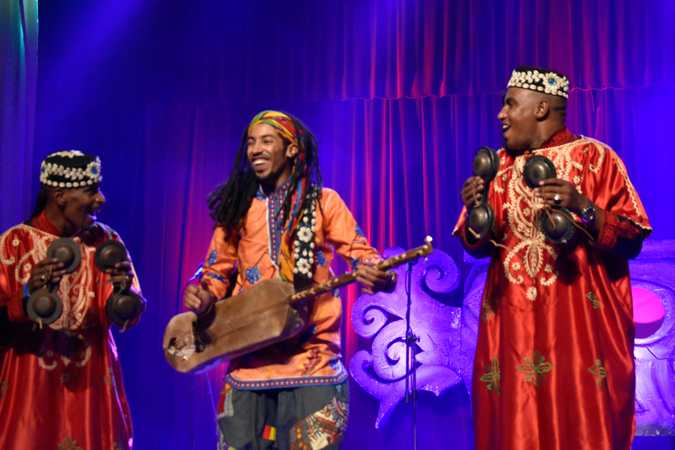 The air conditioned Theater Stage at the Rainforest World Music Festival 2019 presented Hà Nội Duo and Mehdi Nassouli on Day 1, Friday, July 12, 2019.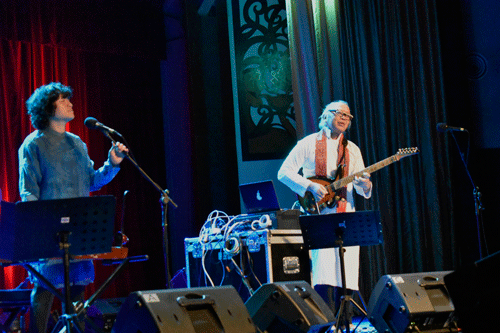 Hà Nội Duo is a project featuring traditional Vietnamese singer and dan bau player Ngô Hồng Quang and renowned jazz guitarist Nguyên Lê. The music performed at the Rainforest World Music Festival combined Vietnamese tradition with cutting edge technology. While Ngô Hồng Quang delivered passionate performances on vocals and mesmerizing tradition and high tech, electric guitar ambiance, beats, virtuoso performances.
Mehdi Nassouli's Gnawa quintet provided a spellbinding show with Massouli on guimbri and four smiling acrobatic dancers and musicians on the karkabas (metal castanets). Band members included Abdesslam El Ouassif, Mohamed El Gasmi, Rachid Bobros and Driss Yamdah.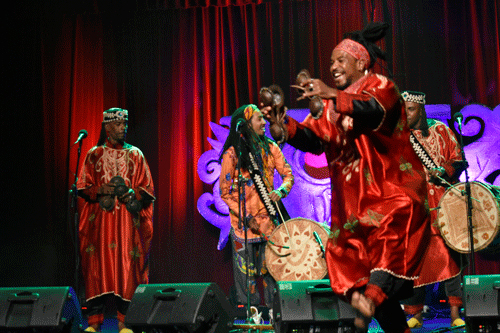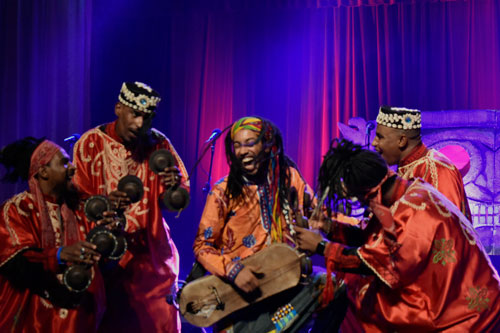 The headliners on Saturday, July 13th, are reggae artist Macka B, La Chiva Gantiva, and Estonian band Trad Attack.