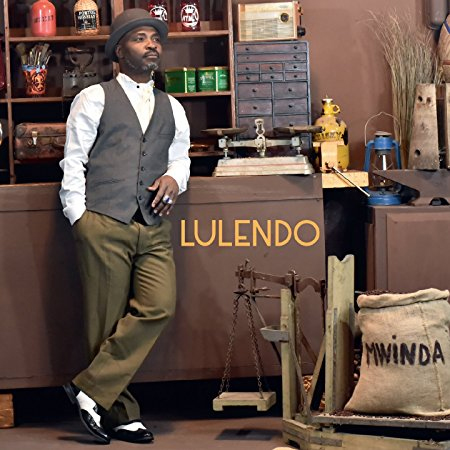 Lulendo – Mwinda (Buda Records, 2017)
Mwinda is the fourth studio album by Angolan singer-songwriter and likembe (thumb piano) player Lulendo Mvulu. Most of the album is radio friendly likembe-fueled Afropop although he also treats the listener to rootsier sounds.
Highlights include the engaging title track "Mwinda," where Nigerian Afrobeat, led by pioneering drummer Tony Allen, meets Angolan vocals and fascinating likembe. Equally good is "Africa Meu Amor," another Afropop-infused track featuring Tony Allen once more and the prominent sound of the likembe.
Buy Mwinda