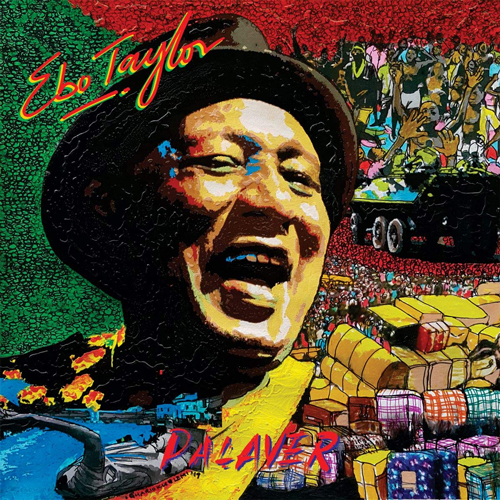 Ebo Taylor – Palaver (Tabansi Records/ BBE Music, 2019)
Palaver contains five tracks recorded in Nigeria in 1980 by famed Ghanaian guitarist and composer Ebo Taylor. The material consists of irresistible songs that mix highlife, Afrobeat, funk and jazz. The EP showcases Taylor's characteristic electric guitar style, along with a superb set of musicians, comprising George Amissah. Mat Hammond, George Kennedy and George Abunuah.
Ghanaian guitarist Ebo Taylor was one of the leading highlife musicians in the 1950s with ensembles such as Broadway Dance Band and Stargazers and continued during the following decades making remarkable highlife and Afrobeat recordings in Ghana and Nigeria.
This video sums up the historical context of the recordings:
Buy Palaver