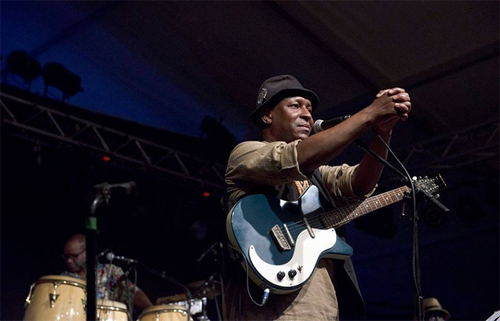 Guto Pires is a guitarist, singer and composer from Guinea-Bissau. He moved to Portugal in the late 1970s.
Guto played in many bands such as Issabary, Sons da Fala, and Sons da Lusofonia. All these were All-Star bands that included some of the best musicians from the African countries that speak Portuguese. Guto toured Europe, Africa, America and Asia with these and other bands.
He performs his own pieces that talk about Africa, specially Guinea-Bissau, as well as popular songs.
Discography:
Sol Na Manssi (Ocarina, 2002)