New York City venue Joe's Pub will be presenting a diverse set of world music and jazz in the next weeks.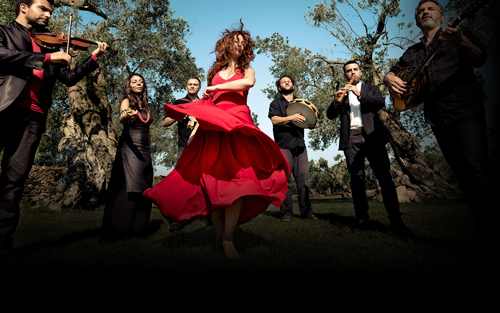 Highlights include: Nnenna Ogwo & Sterling Strings' annual Juneteenth Celebration (June 19); Jorge Glem & César Orozco's album release party for their newest album, Stringwise (June 21); Afro-Cuban jazz from Dayramir González (June 22); traditional Italian music from Canzoniere Grecanico Salentino (June 23); Eastern European folk with Barbez, as well as a solo piano improvisation from opener Ka Baird (June 23); genre-hopping music from legendary Russian artist Leonid Fedorov (June 29).
July concerts include Canada Day at Joe's Pub, a 17-year tradition of rocking out the Great Canadian Songbook, emceed by Jeff Breithaupt (July 1); Afro-fusion from Ghanaian drummer Paa Kow (July 2); percussive ensemble Yemen Blues (July 3); Calypso legend Mighty Sparrow (July 6); Elba Ramalho, Latin Grammy-winner and master of Brazilian rhythms (July 10); South Korean jazz veteran Woong San (July 20); and Floxy Bee, the Queen of Nigerian Hikosso music (July 25).
More at publictheater.org.
headline photo: Barbez