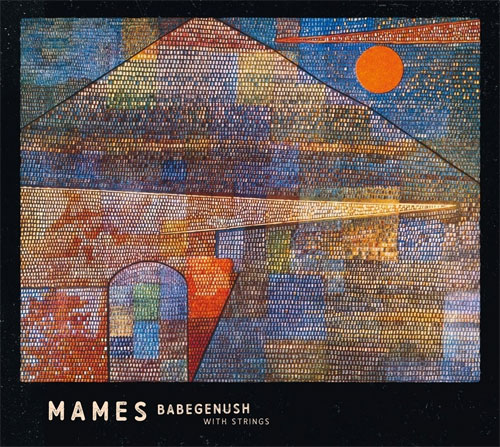 Mames Babegenush – With Strings (Galileo Records, 2017)
Mames Babegenush is an award-winning klezmer music band from Denmark. On their new album With Strings, Mames Babegenush goes beyond klezmer, exploring the traditional musics of northern and eastern Europe.
As the album title indicates, the brass and woodwind-fueled Mames Babegenush collaborates with a string ensemble featuring violins and cellos.
The lineup include Emil Goldschmidt on clarinet; Lukas Bjørn Rande on saxophone; Bo Rande on flügelhorn; Nicolai Kornerup on accordeon; Andreas Møllerhøj on bass; and Morten Ærø on drums. The Livestrings ensemble includes Andrea Gyarfas Brahe on violin; Lisa Marie Vogel on violin; Sidsel Most on bratsch; Samira Dayyani on cello; and Live Johansson on cello.
With Strings is a vibrant album that takes the listener on a wild ride throughout klerzmer music and beyond.
Buy With Strings in Europe
Buy With Strings in the rest of the world