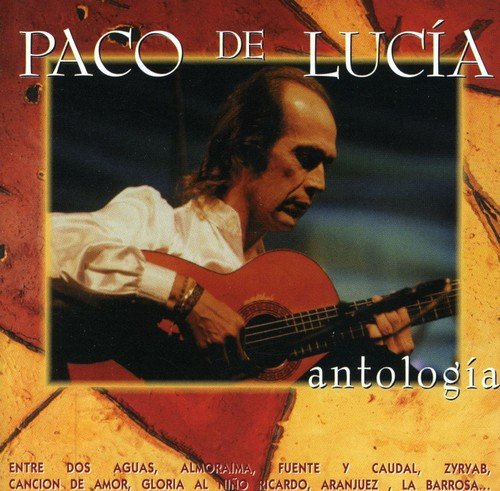 Paco de Lucia – Antologia (Mercury, 1995)
This is a magnificent profile of Paco de Lucia, one of the greatest guitarists of all time.
The Spanish composer and guitarist was particularly skilled in flamenco, but crossed over into a range of other styles such as classical, jazz and world music.
His vast archive of music combined technical magic, raw energy, tender emotion and superb melody. From bulerias and tanguillos to tangos and rhumbas, this compilation showcases Paco de Lucia's virtuosity.
If you can't make it to Andalucia in southern Spain, this album will give you a flavor! We particularly recommend the tracks 'Danza Ritual Del Fuego,' 'Cepa Andaluza' and 'Rumba Improvisada.'
More about Paco de Lucia
Author:
Madanmohan Rao
Madanmohan Rao is an author and media consultant from Bangalore, and global correspondent for world music and jazz for World Music Central and Jazzuality. He has written over 15 books on media, management and culture, and is research director for YourStory Media. Madan was formerly World Music Editor at Rave magazine and RJ at WorldSpace, and can be followed on Twitter at @MadanRao.