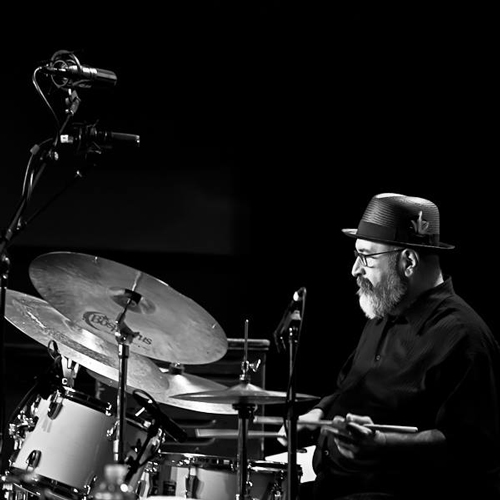 American drummer and Latin Jazz timbalero Ramon Banda died May 30, 2019.
Ramon Banda was born and grew up in Norwalk, a suburb of Los Angeles, California. He was a well-known timbales master and jazz drummer. He and his brother, bassist Tony Banda, started out playing as teens with conga maestro Poncho Sanchez.
Ramon performed, recorded and toured with Poncho Sanchez for many years. He later joined Jose Rizo's Band Mongorama, a tribute to Mongo Santamaria. He also performed with Joey DeFranceso and Bill Cunliffe. Ramon participated in over 250 recordings, including several Grammy winning albums.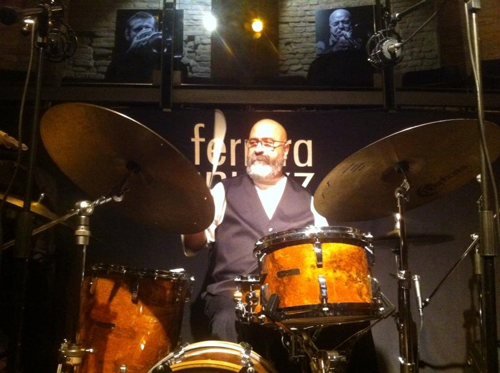 Ramon was also a chekere maker.
"Ramon Banda was a legendary timbalero," says percussionist and band leader Les Moncada. "I was performing with my Latin Jazz Orchestra and as guests, Ramon on my right, Poncho on timbales in front of us and myself, Les Moncada on timbales. All of us performing and soloing Tito Puente's composition 'Ran Kan Kan'. I can only say competition-wise, Ramon went on timbales from 0 to 100 mph in a second, I was more than amazed."
Les continues: "He visited me at my home, with the guys, Tony, Poncho, Sal, Papo Rodriguez. My orchestra opened for Poncho on several occasions and Ramon, Poncho, Tony and Sal Carrachiolo, we would perform together.
Ramon and the guys would come as guests with my orchestra. I did a clinic with Ramon, Poncho and Tony in San Diego, California many moons ago. He and Poncho and the guys, including David Romero, would frequent my late conguero friend Raul Garcia's house and stay up all night talking about Latin music.
My son Marco and I would speak to Ramon about gourds and chekeres and I believe Ramon has some chekeres submitted to the Smithsonian Institute.
He used to tune my timbales for me, when he was around and we would talk about how we both idolized timbalero Manny Oquendo.
Ramon told me that the first time he met Manny Oquendo, he kissed his hands out of respect for Manny Oquendo and his timbales playing style.
Ramon Banda will be missed dearly, a maestro for timbales students worldwide for generations to come. He was a young guy in Norwalk, California that had the drive to play drum set and timbales, went on to assist in winning Grammys and performed and recorded with the late Cal Tjader."