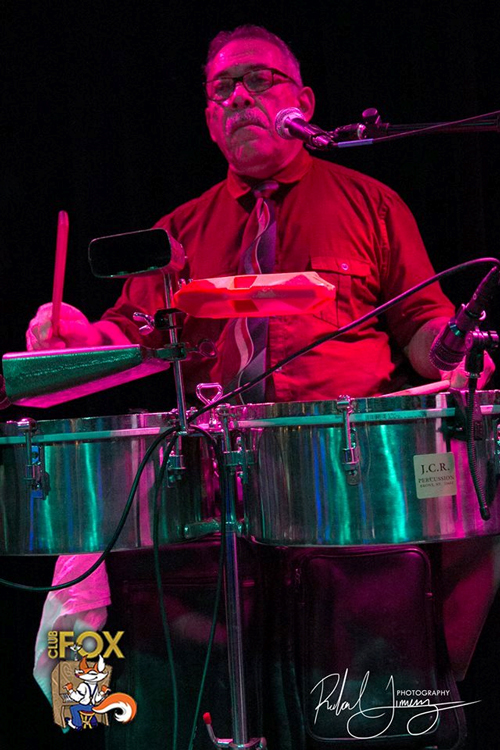 There are timbaleros and then there are timbaleros like no other. Louie Romero has a remarkable timbales soloing style. When I post his solos on our Facebook site Timbales and Congas Bongo Bata and bells, the sound on my computer is like a slot machine!
Louie Romero has performed and recorded with the greats, as a youth living in New York City as timbales player for trombonist Willie Colon and with the late vocal legend Hector Lavoe.
Louie Romero's brother percussionists in the Willie Colon Orchestra were José Mangual Jr. on bongo and the late Milton Cardona on congas, the most feared percussion section in New York City and the world, besides the earlier Tito Puente, Mongo Santamaria and Willie Bobo.
Louie Romero, now living in San Francisco, California, is still making his timbales smoke. He is a true timbales music lesson for the young players and for those fortunate enough to meet him.
Let's see what Louie Romero has to say about his legendary timbales career.
Louie, tell us a little about your background, where you were born and raised, your parents' ancestry.
I was born in Brooklyn, New York of Puerto Rican descent.
When did you first hear Latin music?
In my mom's womb.
How old were you when you started playing timbales? Could tell us what led up to you choosing timbales as your main instrument. Did you play any other instruments?
Watching my Pop playing drum set and timbales. No other instruments except percussion.
Which bands or orchestras did you perform with?
George Guzman, Willie Colon Orchestra, La Conspiracion, David Amram and Estampa Criolla.
Louie, how did you start to play with Willie Colon? Can you tell us a little about your association with Willie, Hector and Jose Mangual Jr and Milton Cardona?
I was at the Broadway Casino in Manhattan when Willie approached me and asked me to join. With Willie Colon and Héctor Lavoe, it was mostly business. With Jose Mangual Jr. and Milton Cardona, that was really good connect.
Louie, what are you presently doing music wise in San Francisco, California?
I have my Latin orchestra Mazacote.
Louie, what is your recommendation to timbales or Latin percussion students of today?
For them to learn from the best instructors and to utilize a metronome.
What does the future hold for you, Louie Romero, timbalero of timbaleros?
To continue teaching, performing and recording.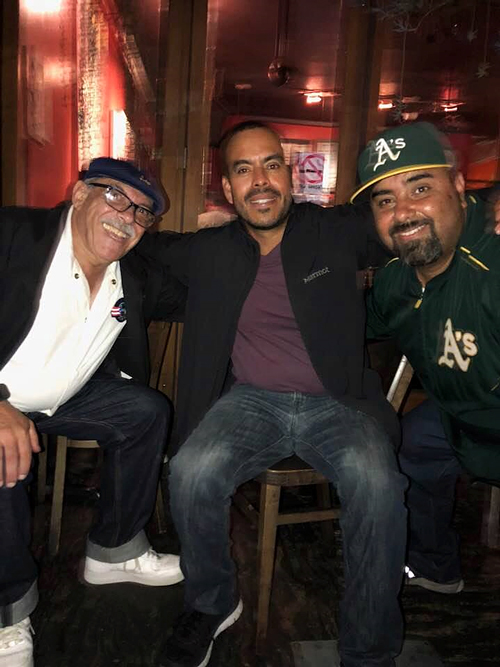 I would like to thank Louie Romero for his time he spent for this interview and thanks for his lifetime dedication as a timbalero.