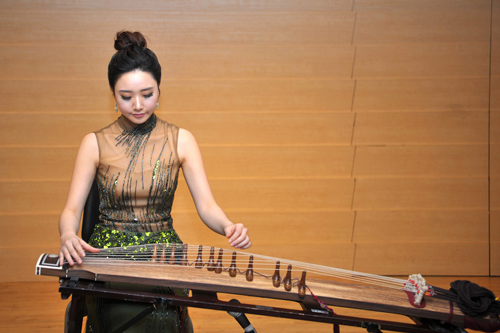 A key artist of the world music group Duobud, Lim Ji Hye presents rhythmically delicate yet energetic performances on the gayageum, the Korean zither.
Through works such as Duobud's signature repertory Over the Stars (별빗위로) and Boundary (경계), she has been experimenting with never-before-seen ways of playing the gayageum.
With Korean traditional rhythms as the foundation, she is making music that presents the diverse aspects of her instrument.