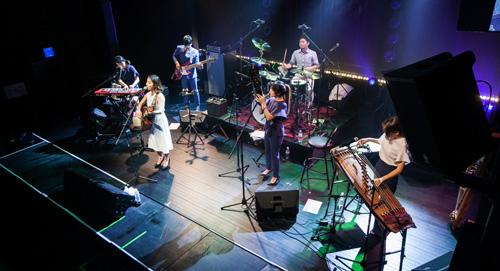 Tanemotion is a Korean genre-crossover band featuring a mix traditional Korean musical instruments and modern instruments. The band's name "Tanemotion" is a composite, meaning Tan+emotion. "Tan" is a Korean word similar to "play", especially used in playing traditional strings.
Tanemotion's sound features jazz, pansori and Korean roots. Since 2010, they have played at rock, jazz and world music festivals.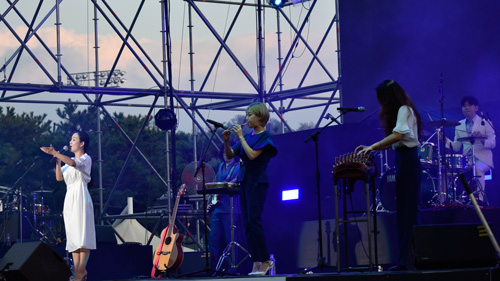 Lineup: Yonrimog on keyboards; Sojin Kim on vocals and guitar; Seulji Kim on ajeng; So yeop Kim on piri, saenghwang (mouth organ) and taepyeongso (shawm); Hoduhk Suh on drums; and HyunSoo Kim on bass.
Discography:
Tan+Emotion (2014)
휘청 (2016)
Miryade Wave