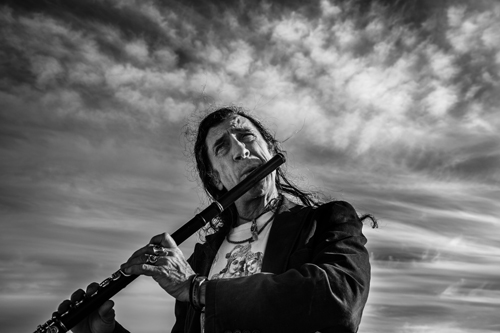 Jorge Pardo was born in Madrid in 1955. He started his studies at the Conservatory of Madrid at the age of 14. From very early on in his career he immersed himself in jazz and was one of the founding members of the group Dolores (together with Pedro Ruy-Blas). Today, Jorge is regarded as one of the true leaders of a style of music that fuses flamenco with jazz. In fact, he is among the elite group of jazz figures from Spain with an international following.
Introduced to the world of professional flamenco at the hands of groundbreaking flamenco guitarist Paco de Lucia, he has acquired a new hybrid language between jazz "de raiz" ("from the roots") and flamenco.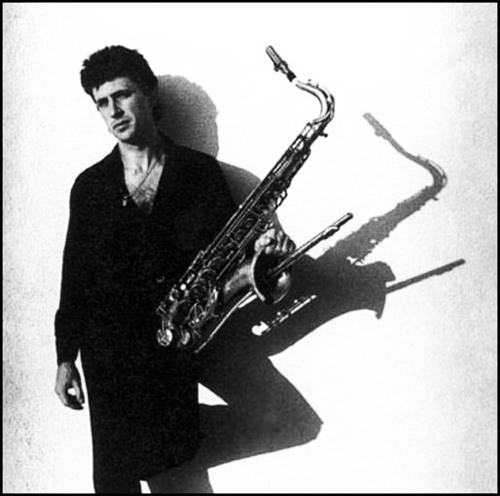 Jorge Pardo's style and technique on both flute and the sax is blazing new trails in this constantly developing music. In addition to his work in Sexteto by Paco de Lucia, he has collaborated with nearly every major figure in the world of flamenco; his resume includes concerts with Chick Corea and Astrid Gilberto, and Jorge is also a longtime collaborator with flamenco rock bands Ketama and La Barberia del Sur, further exploring the outer reaches of the rhythms of flamenco.
In 2013, Jorge Pardo received the award for Best European Jazz Musician, by the French Academy of Jazz.
In 2016, Pardo released the Djinn Metaflamenco project that delved into the essence of flamenco, takinge it beyond the confines of its current borders. The album featured Hammond organs, keyboards with acid sounds, powerful drums, electric bass and flamenco guitars joined by saxophoness and flutes (sometimes processed) and the contributions of Dj's and producers working with samples of vintage singing.
In 2017, Djinn Metaflamenco won the Best flamenco album award at the Premios MIN, the elading indepedne t jusic awards in Spain.
Discography:
Jorge Pardo (Blau, 1982)
El Canto De Los Guerreros (Linterna Música, 1983)
A Mi Aire (Nuevos Medios, 1987)
Las Cigarras Son Quizá Sordas (Nuevos Medios, 1991)
10 De Paco, with Chano Domínguez (Nuevos Medios, 1994)
De Dos En Dos (Nuevos Medios, 1995)
2332 (Nuevos Medios, 1997)
Music For Ebbe: Live In San Sebastian (El Delirio, 1999)
El Concierto De Sevilla (Nuevos Medios, 2000)
Directo (Satchmo Jazz Records, 2001)
Mira (Nuevos Medios, 2001)
Bouderbala, with Nass Marrakech and Omar Sosa (World Village, 2001)
Quid Pro Quo (Satchmo Jazz Records, 2003)
Vientos Flamencos (Manantial De Músicas, 2005)
3dd'3 (Quadrant Records, 2006)
Desvaríos (RTVE Música, 2007)
Entre (MusiMagic, 2008)
Sin Precedentes (Nuevos Medios, 2008)
Vientos Flamencos 2 (Flamenco World Music, 2009)
Sobre la Marcha (CQuadrant Records, 2011)
Huellas (Cabra Road, 2012)
Puerta Del Sol (Nuba Records, 2013)
Historias de Radha y Krishna (Fol Música, 2014)
Djinn (Karonte, 2016)
DVD
Live At The Auditori Pau Casals, El Vendrell (Quadrant Records Q00002V 2007