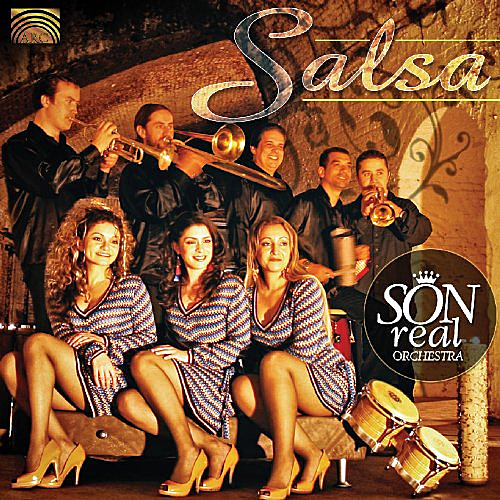 Son Real Orchestra – Salsa (ARC Music, 20008)
The London-based Colombian band Son Real presents an excellent CD of vibrant, dynamic and very danceable salsa and merengue. The band has a funky rhythm section (percussion, piano, bass), a tight and bright brass section, and three female crooners who fill out the sound on the 13 tracks.
This is a must-have album for you Latin fans out there; our picks include the dancefloor tracks Aurorita, Corazon gitano and Ay papa ay mama. A perfect choice for your Friday and Saturday parties!