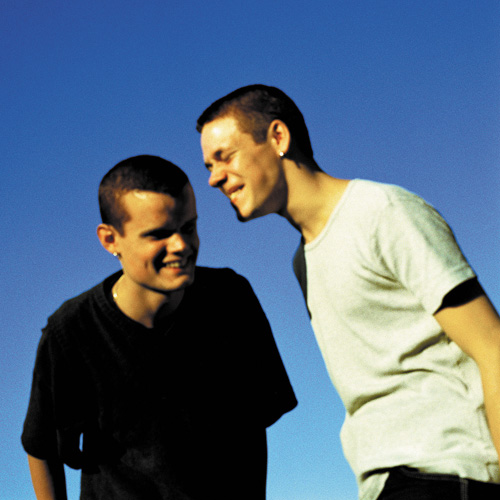 Two of Sweden's newest and exciting young fiddlers came together to form Harv. With the long-standing folk fiddle duet tradition as their starting point, Magnus Stinnerbom and Daniel Sandén-Warg brought energy attitude and new ideas to the mix.
Magnus and Daniel come from Karlstad, a town in the western Swedish region of Värmland. They met while attending a high school for musicians and have been playing together for years. Their first performance together was in the theater where they scored new music for a rendition of Hamlet in 1996.
Their name Harv means "harrow," a farm instrument used to level land. In Swedish "harv" also has the connotation of a really intense experience which is the definition that aptly describes Harv's approach.
Magnus, whose father is a fiddle player (and an early member of iconic contemporary folk band Groupa) is well known in the Nordic roots scene. As a member of the supergroup Hedningarna and a performer with Sanna Kurki-Suonio he is immersed in the tradition but can also play in a modern context.
Daniel quickly became renowned in both Sweden and Norway for his research as well as his accomplished playing of Hardanger fiddle. On their NorthSide release Must such prominent musicians as Roger Tallroth of Vasen and Björn Tollin of Hedningarna join them on selected tunes.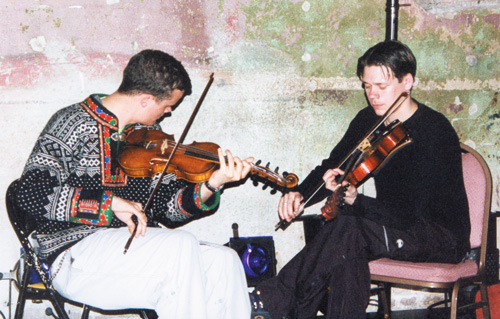 Harv included Magnus Stinnerbom on viola d'amore (5 playing strings/5 resonating strings – made by Anders Norudde of Hedningarna), viola and willow flute; Daniel Sandén-Warg – viola d'amore (4 playing strings/4 resonating strings), jews harp, moraharpa (the oldest preserved form of the nyckelharpa).
Discography:
Must (NorthSide Records, 1999)
Tost (NorthSide Records, 2002)
Polka Raggioso (NorthSide Records, 2005)