Fado Festival NY & NJ 2019 will offer an exciting representation of fado's past, present and future. The festival will present four of fado's biggest names: Camané, Hélder Moutinho, Ana Sofia Varela, and Maria Emília, as well as the fado-inspired Unites States- based Portuguese jazz singer Sofia Ribeiro.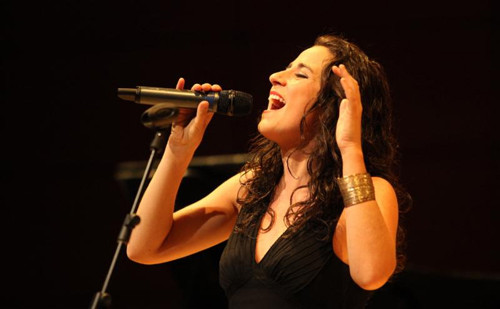 This year's festival will take place May 1 – 11. It includes daytime and evening shows, all free and open to the public, from May 1 to 4 at Brookfield Place, a state-of-the-art venue for cultural programming in New York City. The following weekend, Fado Festival NY&NJ travels to the historical center of fado in the United States, Newark, New Jersey, on May 11 for a walking tour of the Ironbound district.
The festival opens with two free lunchtime concerts at Brookfield Place by Portuguese singer Sofia Ribeiro on May 1 and 2, both at 12:00pm. An award-winning performer, Ribeiro's latest recording, Mar Sonoro, embraces fado, jazz and contemporary Brazilian music. Ribeiro has performed extensively throughout the U.S. and Europe, and has released a total of eight studio albums.
The festival's free evening concerts begin at the Winter Garden at Brookfield Place with a double bill featuring Camané and Ana Sofia Varela on May 3 at 7:30pm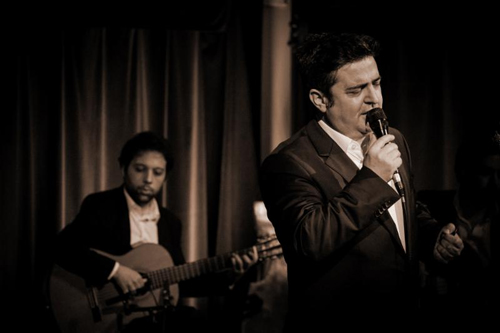 The second evening double bill at Brookfield Place features Hélder Moutinho and Maria Emília on May 4 at 7:30pm, as well as a pre-concert talk at 6:00pm with fado historian and scholar Dr. Lila Ellen Gray.
All singers on both nights will be backed up by a trio of dynamic musicians: André Dias (Portuguese guitar), André Ramos (classical guitar) and Rodrigo Serrão (acoustic bass guitar).
The festival concludes on May 11 with a walking tour and live fado performance in the Ironbound neighborhood of Newark, New Jersey, home to a thriving fado community of its own. The Ironbound—so named for the bustling railroad system that encircles it—is an iconic Portuguese neighborhood known for its European feel and for the hundreds of restaurants, cafes, bars and stores within it.
The tour will visit local establishments furnishing Portuguese wine, food and pastries, as well as important cultural attractions. The tour's final stop will be the Sport Club Português, a leading cultural institution located in the heart of the Ironbound, for refreshments at 6:00pm and an intimate fado concert at 7:00 pm. The tour departs Sport Club Português (55 Prospect Street, a 5-minute walk from Penn Station Newark) at 4:30 pm.
Fado Festival NY&NJ Event Schedule:
Fado Concerts at Brookfield Place – Free!
Brookfield Place, New York
I230 Vesey Street, New York, NY 10281
Wednesday, May 1, 12:00pm – Sofia Ribeiro
Thursday, May 2, 12:00pm – Sofia Ribeiro
Friday, May 3, 7:30pm – Camané / Ana Sofia Varela
Saturday, May 4, 7:30pm* – Hélder Moutinho / Maria Emília
6:00pm pre-concert talk with fado scholar Lila Ellen Gray
Saturday, May 11, 4:30pm – Walking Tour of Ironbound Section of Newark + Fado Concert
Tickets $30 in advance, $40 day of (space permitting)
https://fadofestival.brownpapertickets.com/