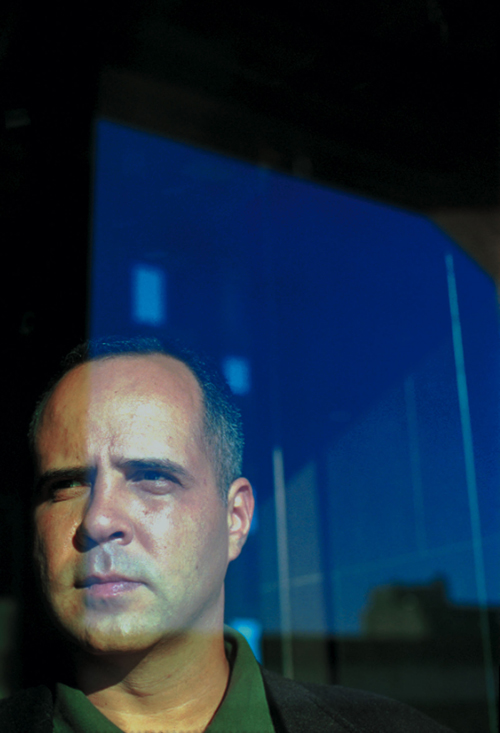 Rodrigo Leão is one of the greatest Portuguese composers of his generation. This great Portuguese musician, founding member of the Madredeus group and key element of the Sétima Legião lineup, undertook his solo career in 1993 to explore new musical terrains.
For a long time, the trio Setima Legião was the passion of Rodrigo Leao: the constant presence of musicians who exchanged ideas and friendship became an aspect of their music that will never be dispensed with. Then came the days of Madredeus. Rodrigo Leão found in Pedro Ayres Magalhaes the ideal companion for his musical idea. Together they built one of the key groups of contemporary Portuguese music, Madredeus.
Meanwhile, in 1989, Rodrigo Leão made what can be considered his first solo work: the soundtrack for a film by the young director Manuel Mozos Um passo, outro passo e depois …
Four years later came the decisive test: the edition of the album Ave Mundi Luminar, under the name of Rodrigo Leao and Vox Ensemble. This initial album shows a new trajectory in the composition of Rodrigo Leao. He abandons the pop format to proceed through more contemporary sounds, closer to Sakamoto or Nyman, mixed with classical vocal and musical influences. Ave Mundi Luminar was produced by Antonio Pinheiro da Silva and features Francisco Ribeiro (vocals and arrangements) and Teresa Salgueiro (vocals), both from Madredeus, a group that Leão had just left.
In 1996, Rodrigo Leao directed another project with the editor Herminio Monteiro: the
The group was called Os Poetas and the disc Entre Nos e As Palabras based on a poem by the Portuguese surrealist poet Mario Cesariny. The following year he released Theatrum, his second solo album, in which he traveled to darker and disturbing territories.
Pasión is a compilation album recorded live.
Discography:
With Sétima Legião
A Um Deus Desconhecido (1984)
Mar d'Outubro (1987)
De um Tempo Ausente (1989)
O Fogo (1992)
Auto de Fé (Live) (1994)
Sexto Sentido (1999)
With Madredeus
Os Dias da Madredeus (1987)
Existir (1990)
Lisboa (Live) (1992)
O Espírito da Paz (1994)
Ainda , soundtrack (1995)
With Os Poetas
Entre Nós e as Palavras (1997)
Solo albums
Ave Mundi Luminar (1993)
Mysterium, EP (1995)
Theatrum (1996)
Alma Mater (Columbia, 2000)
Pasión (Columbia, 2001)
Cinema (Columbia, 2004)
Portugal, Um Retrato Social (Sony BMG Music Portugal, 2007)
O Mundo (compilation with new material) (2006)
Portugal, um Retrato Social, soundtrack (2007)
A Mãe (2009)
Equador (Farol 2010)
A Montanha Mágica (Sony Music, 2011)
La Cage Dorée (Zazi Films, 2013)
Songs (compilation with new material) (2012)
The Butler, soundtrack (2013)
O Espírito De Um País (Ao Vivo Na Assembleia Da República) (2014)
Florestas Submersas (2015)
A Vida Secreta Das Máquinas Blitz (Uguru 2014)
O Espírito de Um País (Sony Music Portugal 2014)
O Retiro (Universal Music Portugal, 2015)
Florestas Submersas (Uguru 2015)
Life Is Long (Glitterhouse Records 2016)
100 metros, soundtrack (2017)
O Aniversário (Universal Music Portugal, 2018)
Os Portugueses (Sony Music 2018)