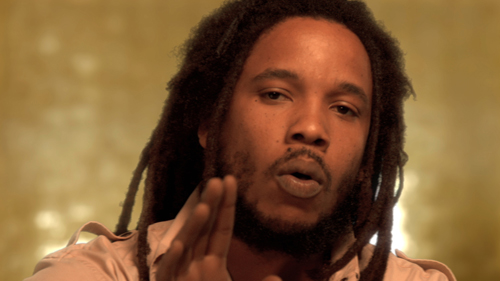 Stephen Robert Nesta "Ragga" Marley was born April 20, 1972 and is the second son of Rita and Bob Marley.
His highly anticipated solo debut album Got Music? was released in 2006. Music heads have been up on his work for years, whether for collaborations with R&B stars like Erykah Badu or his part on the dancehall burner "It Was Written", and especially after Chant Down Babylon, the platinum-selling star-studded Bob Marley tribute he produced. Stephen also co-produced his brother Damian's smash debut album, Welcome to Jamrock.
Stephen Marley has also been the recipient of five GRAMMY awards for his work, the most of any Marley and more then any other Reggae artist. The release of his debut solo album 'Mind Control' represented a new stage in Stephen's evolution, one that brings together the genius of his production and his wise and soulful voice with electronic beats, smoky bass and winding keyboard runs.
Discography:
Mind Control (Universal Records, 2007)
Mind Control Acoustic (Tuff Gong, 2008)
Revelation Pt. 1 – The Root of Life (Universal Records, 2011)
Revelation Pt. 2 – The Fruit of Life (Ghetto Youths International, 2016)