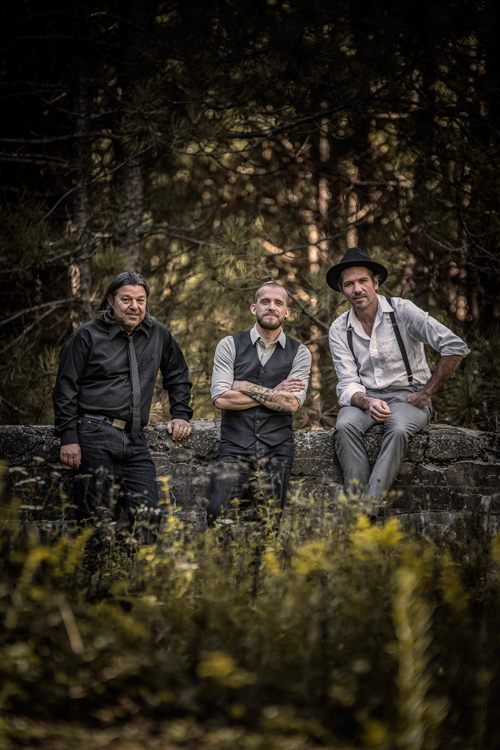 Les Grands Hurleurs play music that is profoundly rooted in tradition and diverse influences as well.
Since its beginning in 2009, Les Grands Hurleurs have merited a genuine reputation, gathering a lot of experience in countless Quebec venues, international stages (Czech Republic, France, Germany, Spain, Switzerland, and the USA) and on major events such as 2017 Canada Day in Victoria and 2017 Canada Summer Games Winnipeg.
Since 2017 they've been in the official showcase selections at Bourse Rideau 2017 (Quebec), FICG 2017 (Granby, Quebec), Contact East 2017 (Cape Breton) and Folk Alliance International 2018 (Kansas City, USA).
Les Grands Hurleurs have achieved the rare accomplishment of getting a Felix Award (Francophone Canada's Juno award equivalent) for three albums.
On their 2018 album, Chouïa, traditional music intertwines with classical, Manouche, electronica, and folk music.
Band members in 2018 included Nicolas Pellerin on vocals, fiddle, foot-tapping; Stéphane Tellier on vocals, guitar, mandolin; and
Simon Lepage on electric and acoustic bass.
Discography:
Nicolas Pellerin et Les Grands Hurleurs (Disques Tempête, 2009)
Petit grain d'or (Disques Tempête, 2011)
3/4 Fort (Coyote Records, 2015)
Chouïa (Coyote Records, 2018)