Poncho Sanchez – Trane's Delight (Concord Picante, 2019)
The great conguero (conga player) Poncho Sanchez, one of the masters of American Latin Jazz, has a new album titled Trane's Delight, dedicated to iconic jazz musician John Coltrane. Trane's Delight recreates Coltrane classics under a Latin Jazz perspective.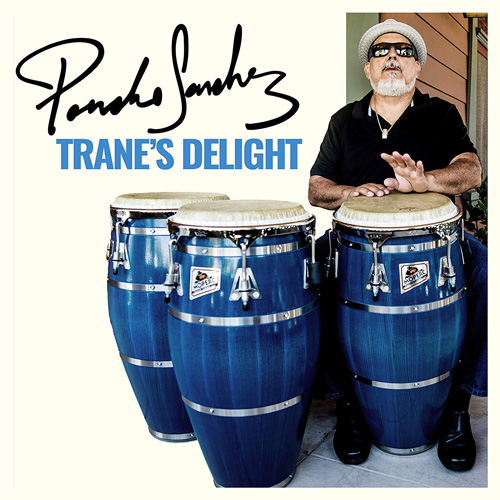 "I've always loved John Coltrane," Sanchez says, "ever since I was a kid and first learned about jazz. I've recorded tributes to a lot of my heroes in life: Mongo Santamaria, Tito Puente, Cal Tjader – so I thought it was definitely time to do a tribute to the great John Coltrane."
On Trane's Delight, Poncho treats the listener to wonderful new versions of Coltrane standards that reappear as lively mambos, irresistible cha cha chás and passionate boleros. Naturally, throughout the album Poncho delivers various spectacular and tasty conga solos.
Trane's Delight includes Poncho's longtime collaborators, musical director Francisco Torres on trombone; Ron Blake on trumpet and flugelhorn; Robert Hardt on saxophone; Andy Langham on piano; Rene Camacho and Ross Schodek on bass; and Joey DeLeon and Giancarlo Anderson on percussion.
Buy Trane's Delight