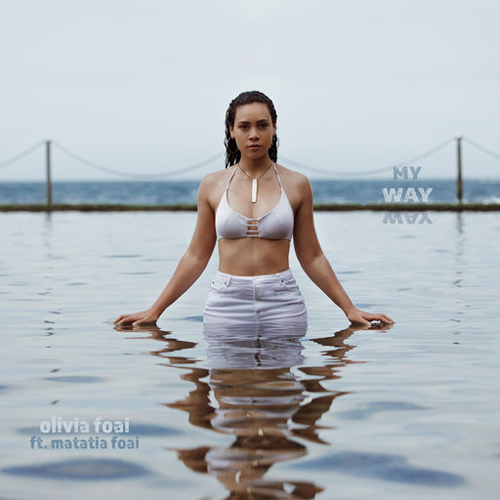 Olivia Foa'i's 2nd single "My Way" goes back to her Polynesian roots while still maintaining a mainstream feel. A bilingual Tokelauan-English track, "My Way" displays a unique balance between tribal and pop, produced by her brother (master percussionist of Te Vaka and composer of "Te Vaka Beats") Matatia Foa'i.
No stranger to the stage or studio, Olivia has performed in 40 countries and featured on several tracks over Te Vaka's 9 albums.
In 2017 she was nominated for "Best Pacific Female Artist" and won "Best Pacific Language Song" (for Tulou Tagaloa from the Moana soundtrack) in the Pacific Music Music Awards. Later in 2017 came the band's latest hit, "Lakalaka" which was released through Walt Disney Records with a music video directed, choreographed and performed by Olivia.