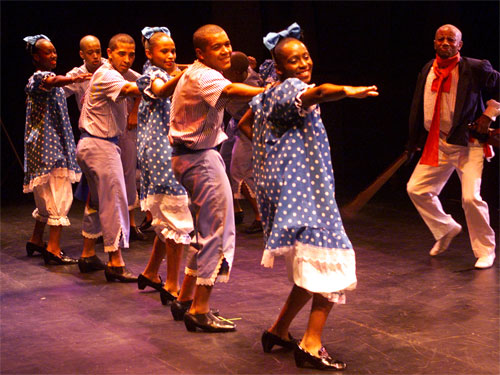 Reynaldo Campos De la Colina founded the group Perú Negro in the village of El Carmen, on The 26th of February 1969. El Carmen is a village approximately 2 hours south of Lima. The town looks much as it did nearly a century ago, an old colonial town, a park in the center, a large Spanish church facing this square, and about 20 blocks of pastel pained stone houses divided by dusty dirt roads. Today, as always, music in the village of El Carmen is something that you won't find in concert halls. Instead, you'll find people in this predominately black village singing and dancing in the streets and in corner bars.
Campos' mission was to both preserve and develop Afro-Peruvian music and dance. Decades later, the group is recognized around the world as one of the leading exponents of Black Peruvian culture. They are no longer based in El Carmen, having moved to the megalopolis of Lima. It is a city almost bursting at the seams, full of traffic, shopping malls, slums, old Spanish architecture, picturesque balconies, and spectacular ocean vistas. It is the new center for Afro-Peruvian music. In this city of contrasts, amidst the trendy neighborhood of Barranco is the upscale night-club Manos Morenos. On most weekends, it is where you can find the legendary Perú Negro.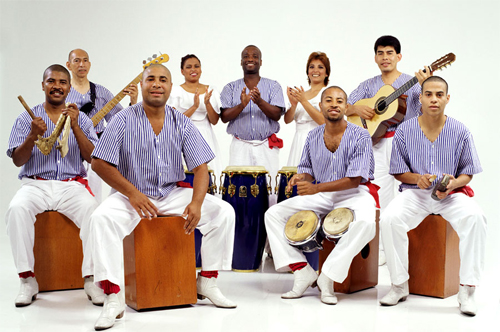 While Peruvians have known for decades about Perú Negro's music, many in North America and Europe only first heard it five years ago when David Byrne and Yale Evelev of Luaka Bop released the landmark compilation, "The Soul of Black Perú". The album featured many of Perú's legends, including Susana Baca, Lucila Campos, and of course Perú Negro.
Peru Negro's first internationally-available recording, Sangre de un Don (Heritage of a Gentleman), was released by Times Square Records in the US in Spring 2001.
Ronaldo Campos de la Colina, the founder of Perú Negro, passed away on Saturday, August 25, 2001. He died of cardiac failure. The ensemble continued despite this setback. In recent years, the artistic direction of Perú Negro has been led by Campos' son Ronny Campos, Jr.
Biography edited from notes by Dan Rosenberg (Courtesy of World Connection) with additional material by Angel Romero (World Music Portal).
Discography
Gran Premio Del Festival Hispanoamericano De La Danza y la Cancion Perú Negro (Virrey, 1973)
Son De Los Diablos ‎(Virrey, 1974)
Sangre De Un Don: Herencia Afro Peruana (Times Square Records, 2000)
Jolgorio ‎(Times Square Records, 2004)
Zamba Malato (Times Square Records, 2008)