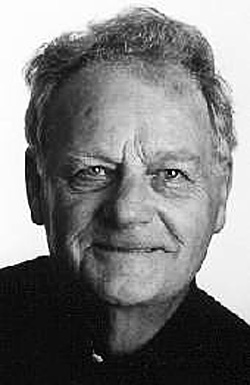 Bjarne Herrefoss was born ‌in 1931. He was a fiddler who could be called legend in his own time. Intensely personal playing style gives him special position the Norwegian folk music community.
Herrefoss grew up in a rich folk music milieu midTelemark, where he was taught and inspired by the most important performers. has performed at countless gatherings concerts for almost 50 years. is known his great charisma free, intuitive interpretations of fiddle tunes.
He won first prize National Contest Traditional four times in the period 19671991.
Bjarne Herrefoss passed away on May 15, 2002.)
Discography
* Draumespel (Buen Kulturverkstad BKMC 39, 1993)
* Norsk Folkemusikk 6 (Telemark) (Grappa Musikkforlag GRCD 4066, 1995)
* Meisterspel, with various artists (Grappa Musikkforlag HCD 7132, 1997)
* Toneflaum, with Hallvard T. Bjørgum and Knut Hamre (Sylvartun SYLVCD 6, 1998)