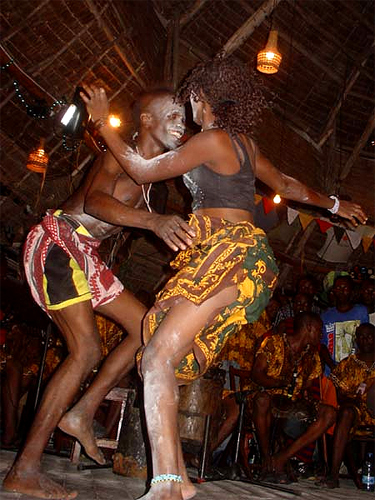 Founded in 1972 in the outskirts [Ng'ambo] of Dar es Salaam as a chakacha ngoma group – a style of traditional music performed mainly on the eastern coast of East Africa mostly at wedding ceremonies. The dancers are usually women with the men playing instruments.
In the late 1980s young people changed chakacha from pure traditional music to more mixed flavor mchiriku by adding a small keyboard in the collection and two drums and a stool with two timing sticks. Ever since this particular music became very popular among the youth from the working class communities. Unlike chakacha, mchiriku dancers are of both sexes and in most cases the audiences are free to join in the fun.
Jagwa Music group with twelve members is now one of the leading Dar es Salaam mchiriku groups performing in weddings traditional ceremonies and sometimes in clubs. Jagwa has recorded various popular albums available locally on cassette.