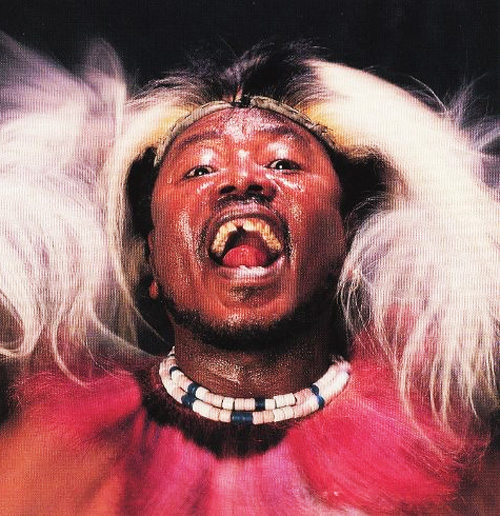 Dr. Hukwe Zawose was one of Tanzania's leading traditional musicians. His work was a joyful celebration of his heritage. He dressed in elaborate costume and his performances were an exotic and enjoyable show.
He performed the music of his people, the Wagogo, a mix of traditional story-based pieces, political celebration songs and his own compositions. As well as an extraordinary five-octave vocal range, switching between a high pitched sound and a form of throat singing, he played several traditional instruments, including the ilimba (thumb piano) and izeze (stringed instrument).
Dr. Zawose devoted much of his time to lecturing at the Bagamoyo College of Arts in Tanzania. He made a recording with Canadian producer and guitar virtuoso Michael Brook, known for his work with U2, Brian Eno and Nusrat Fateh Ali Khan.