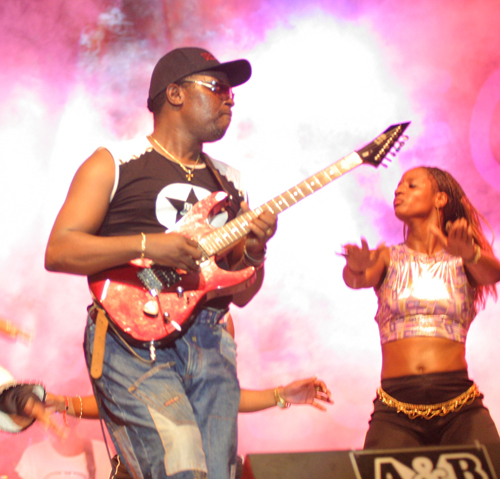 Diblo Dibala is a Congolese electric guitar virtuoso. Born in born in 1954 in Kisangani (D. R. Congo), his approach to the guitar has made him one of the top instrumentalists of modern African music, with scorching lead guitar lines that leave audiences breathless.
After Dibala's 1980s recordings with soukous vocalist Kanda Bongo Man made him an international star, Diblo formed his own band, soukous supergroup Loketo (which means 'hips', as in 'shake your…'), alongside singer Aurlus Mabele, and became the in-demand soukous session man in Paris.
In 1990, Diblo formed his current outfit Matchatcha, which continued his tradition of incendiary Congolese Rumba.
Discography:
Super Soukous (Shanachie Records, 1989)
O.K. Madame (Afric Music, 1994)
Aimer La Danse Nyekesse (Afric Music, 1995)
Iwooh (2000)
Mechant Garcon (JPS Records, 2002)