Lucibela – Laço Umbilical Bonus Version (Lusafrica, 2019)
Lucibela, one of the great new voices of Cape Verde, entered the world music scene in 2018 with her debut album Laço Umbilical. Now, in 2019, Lisbon-based Lucibela has re-released a new version of the album titled Laço Umbilical Bonus Version. This second edition includes a new song titled "Ti Jon Poca" and a new cover.
Additionally, two of the original tracks are now duets. "Dona Ana" is now a collaboration with the celebrated Angolan singer Bonga, and "Sai Fora" (formerly known as "Mal Amadu" on the first version of the album) incorporates North African raï influences contributed by Algerian artist Sofiane Saidi.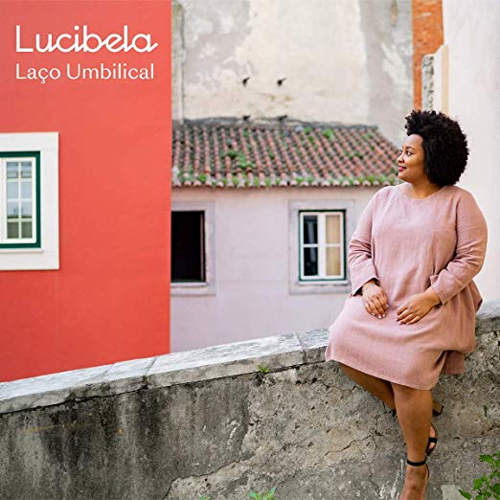 Lucibela's style is deeply inspired by the late Cesaria Evora.  She is gifted with a captivating vocal technique and focuses on two genres, morna and coladera. The album includes lyrics by Cape Verde's best songwriters and songs delicately -arranged by guitar and cavaquinho maestro Toy Vieira.
The musicians on Laço Umbilical (Bonus Version include Lucibela on vocals; Toy Vieira on: acoustic guitar and cavaquinho; Bonga on vocals; Sofiane Saidi on vocals; Vaiss on acoustic guitar; Stephan Almeida on cavaquinho; Djim Job on bass; Nir Paris and Miroca Paris on percussion; Totinho on soprano saxophone; Mario Marta and Marise Vasconcelhos on backing vocals; Maryll Abbas on accordion; Julián Corrales on violin; Thierry Fanfant on bass; Hernani Almeida on semi acoustic guitar; and Daniel Rodriguez on cello.
Buy Laço Umbilical Bonus Version
Lucibela will be touring the United States in September 2019:
September 12, 2019, Minneapolis, MN, Dakota
September 13, 2019, Madison, WI, Madison World Music Festival
September 14, 2019, Chicago, IL, Chicago Wold Music Festival
September 15, 2019, Boston, MA, Global Arts Live at City Winery
September 17, 2019, New York, NY, Merkin Concert Hall – World Music Institute
September 19, 2019, Silver City, NM, Western New Mexico University
September 20, 2019, Albuquerque, NM, Globalquerque Festival
September 21, 2019, Phoenix, AZ, Musical Instrument Museum Theater
September 22, 2019, San Diego, CA, Center for World Music
September 23, 2019, Seattle, WA, The Royal Room
September 26, 2019, Los Angeles, CA, The Miracle Theater
September 27, 2019, Palo Alto, CA, Stanford University – Bing Studio
September 28, 2019, Berkeley, CA, Freight & Salvage Festival
September 29, 2019, Washington, DC, Kennedy Center