Two brothers, José Pato and Sérgio Silva, formed Ciganos D'Ouro in 1994. Initially, the group played exclusively at cultural events for the Portuguese Gypsy community. In 1995 the band was enlarged as consequence of the collaboration with guitarist Pedro Jóia who assumed the musical direction of the group. Movieplay released the first album, La Casa, in 1996.
Ciganos D 'Ouro then started to perform throughout Portugal, Spain, France, Belgium and Holland, participating at international Festivals of Gypsy Music, while at the same time conquering new audiences outside the Gypsy community.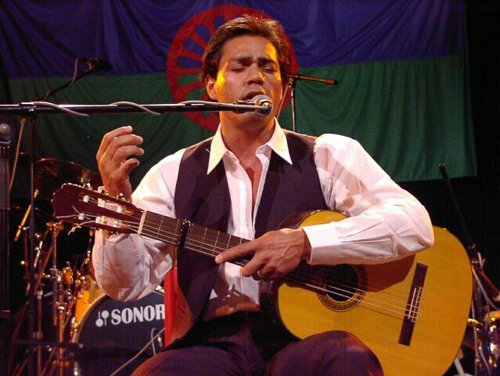 In 1999 a new album was recorded, Libertad, released by Universal. A third album, Maktoub, was recorded and released by Farol in 2001.
Discography:
La Casa ‎(Movieplay, 1996)
Libertad ‎(Polydor, 1999)
Maktoub ‎(Farol Música, 2001)
Guadiana ‎(Farol, 2009)