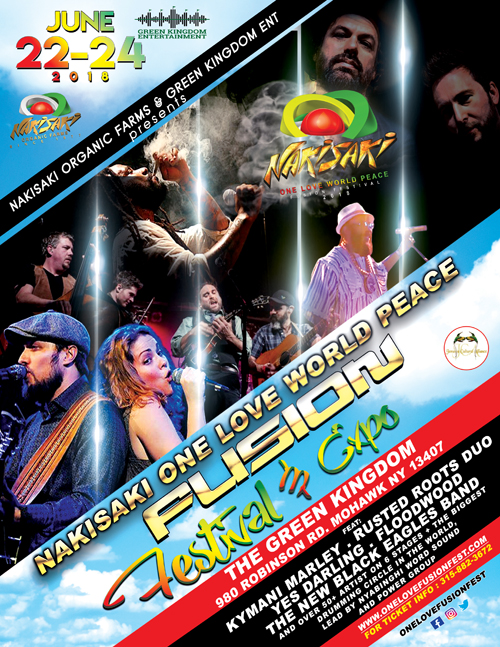 The Inaugural One Love World Peace Fusion Festival & Expo will take place June 22-24th at the historical, lush grounds of the Gelston Castle Estate in Mohawk, New York. The new three-day event will feature music and art. The festival is presented by Nakisaki Organic Farms and The Green Kingdom.
The festival includes roots-reggae, rock, country, bluegrass, hillbilly, funk, R&B, hip-hop, jazz, soca, calypso, chutney and Bollywood acts, as well as Rastafarian Nyabinghi Drummers. The event begins daily at noon and will benefit the Jamaica Cultural Alliance.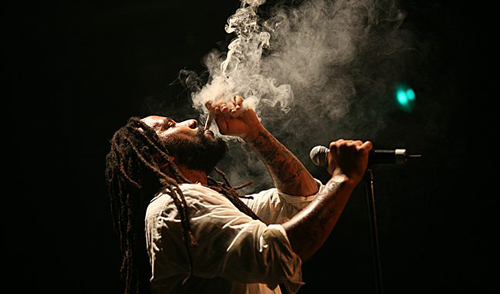 The artists scheduled to perform include Ky-Mani Marley, Rusted Roots, Floodwood, Yes Darling (Ryan Montbleau & Haley Jane), Rusted Roots, Slug, Fulton Chain Gang, The Bomb, The Mighty Mystics Band (since 1965), Denroy Morgan & The Black Eagles Band, Adlib Steel Orchestra, Chris James & Mamma G Band, Brokedown Hustlers, Grit and Grace, Clarence D & The Wrench, BarRoom Philosophers, Astro Collectives, The Stan Primo Project, Caution, Mutt Farm, Deadbolts and Love Bone, Adrian Dutrin,Thriller U, Nateesha Stream, Ras Droppa, I Carl, Virginia Star, Boogie Low, Dance Master, and DJ Rekha.
The three-day event will host the world's largest known drumming circle, led by Nyabinghi Word Sound and Power Drummers, which will stream, along with mainstage performances at no charge on JamRoc.TV. The drumming circle is inspired for a "Drum for World Peace" movement.
The event will also host a One Love World Peace Bob Marley Tribute, led and performed by the son of Bob Marley, Ky-Mani Marley.
The grounds is centrally located in Central New York's Village of Mohawk, 81 miles West of Albany and 66 miles East of Syracuse.
More information at onelovefusionfest.com.