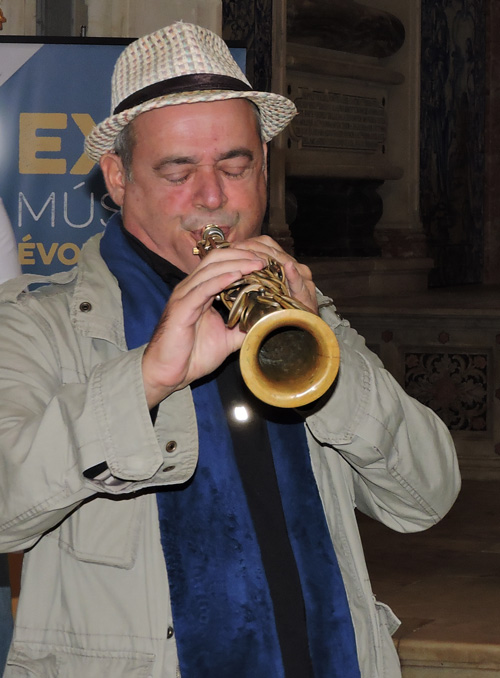 Carlos Malta was born February 25, 1960 in Brazil. A master of flutes and other wind instruments, he has been described as The Wind Sculptor. Carlos plays piccolo, flute, fife, indigenous flutes, clarinet, and saxophone, among others.
He began playing professionally at the age of eighteen, performing with musicians such as Johnny Alf, Antonio Carlos & Jocáfi and Maria Creuza. In 1981 he joined Hermeto Pascoal, collaborating with him until 1993, when he began his solo career.
Carlos also performed with Egberto Gismonti, Pat Metheny, Gil Evans, Marcus Miller, Charlie Haden, Wagner Tiso, Laércio de Freitas and Nico Assumpção.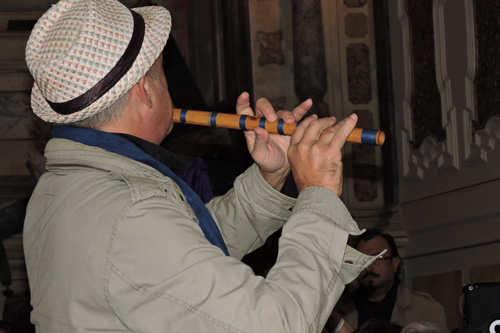 He frequently acts as a studio musician, having participated in albums by Guinga, Lenine, Sergio Ricardo, Leila Pinheiro, Marcus Suzano, Paralamas do Sucesso, Caetano Veloso, Gilberto Gil (on the album São João Vivo, 2001).
In 1993, he teamed up with Swiss cellist Daniel Pezzotti to record the album "Rainbow", competing for the 1995 Sharp Award.
He has participated as an instructor in festivals in Brazil and abroad since 1994. That year, he founded the groups Coreto Urbano (varied formation) and Pife Muderno (Carlos Malta, Andrea Ernest Dias, Marcos Suzano, Oscar Bolão and Durval Pereira).
In 1998 he released his first solo CD called "The Wind Sculptor". The following year, the album "Carlos Malta and Pife Muderno" (1999) came out.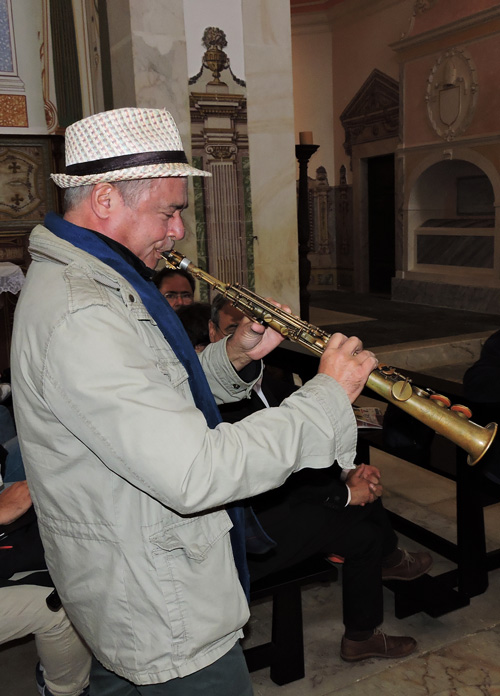 In 2003 participated in the CD Os Bambas da Flauta, released by Kuarup.
Discography:
Hermeto Pascoal e Grupo, with Hermeto Pascoal (Som da Gente, 1982)
Lagoa da Canoa, with Hermeto Pascoal (Som da Gente, 1984)
Brasil Universo, with Hermeto Pascoal (Som da Gente, 1986)
Só não toca quem não quer, with Hermeto Pascoal (Som da Gente, 1987)
Festa dos Deuses, with Hermeto Pascoal (Polygram, 1992)
Instrumental no CCBB, with Laércio de Freitas (1993)
Rainbow, with Daniel Pezzoti (1993)
O Escultor do Vento (1998)
Carlos Malta e Pife Muderno (Rob Digital, 1999)
Pixinguinha – Alma e Corpo (2000)
Pimenta (500 Anos De Som, 2000)
Mapa (Tratore, 2005)
Wonderland (Edge Music, 2006)
After The Carnaval (Stunt Records, 2009)
Na Paleta do Pintor (Tratore, 2009)
Leve o Que Quiser (Tratore, 2015)
Samba Noir (Tratore, 2015)
O Mar Amor – Canções de Caymmi (Deckdisc, 2016)
Dreamland (Stunt Records, 2017)
Besouros (Deckdisc, 2017)
Alabê Ketujazz (Tratore, 2018)
Sertão do Mar (Madame Bobage production, 2019)