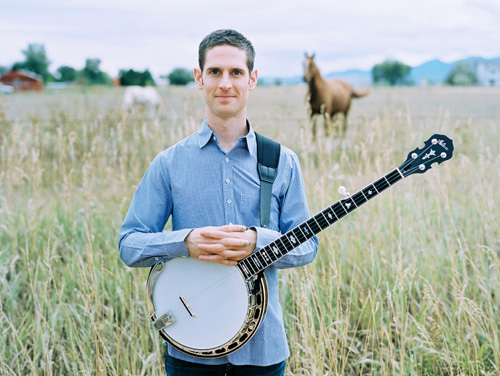 Canadian banjo explorer Jayme Stone is a musician that combines bluegrass, jazz, old time and African music.
Jayme Stone picked up a passion for music from an eccentric uncle who listened to records endlessly, placing his ashtray on the speaker so Stone could join him in watching how the cigarette smoke swirled to the music.
An unlikely set of circumstances has lent Stone a broader set of reference points than most banjoists and those early beginnings have influenced his sound, choice of material, and collaborations. It started with the architecture of the banjo, led to a mysterious librarian who stocked his local public library with a vast trove of banjo recordings, and landed him long-lasting lessons with a series of maestros, from Bela Fleck and Tony Trischka, to Dave Douglas and Bill Frisell.
His CD titled The Utmost (2007), was co-produced by David Travers-Smith, was made possible through assistance from the Music Section of the Canada Council for the Arts.
Jayme spent several weeks in Mali in 2007, where he sought out the roots of the banjo. His highlights included sitting in at Toumani Diabate's Hogon nightclub with Toumani's twenty piece Symmetric Orchestra.
Jayme Stone now leads 2 quartets – the eponymous JSQ and the Africa to Appalachia project.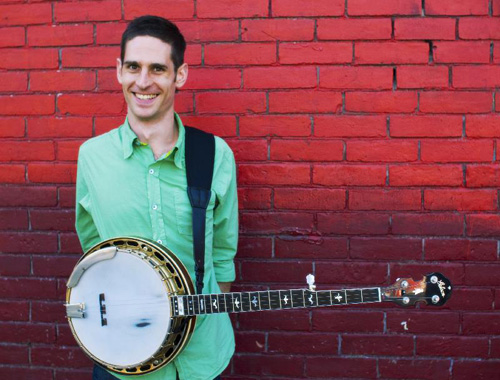 JSQ's repertoire is diverse, ranging from a twelve-part composition in eleven, a dirge for Ray Charles, and a medley of Appalachian fiddle tunes all in the same set. They travel from bluegrass hoedowns to jazz festivals.
The Africa to Appalachia project evolved from Jayme's travels to West Africa to learn the history of his instrument, the banjo. Although Stone's mission was to uncover common musical ground between Africa and Appalachia – like the shared affinity for sustaining culture and the similar open-string styles – he found the differences between two continents just as intriguing. This is the sound of traditional music re-imagined.
In 2015, Stone released Jayme Stone's Lomax Project, a collaboration with several acclaimed musicians, including Tim O'Brien, Bruce Molsky, Margaret Glaspy, Moira Smiley, Brittany Haas, Julian Lage and others.
Discography
The Utmost (2007)
Africa to Appalachia, with Mansa Sissoko (2008)
Room of Wonders (2010)
The Other Side of the Air (2013)
Jayme Stone's Lomax Project (Borealis Recording, 2015)
Jayme Stone's Folklife (Borealis Recording, 2017)
Official Web Site: http://www.jaymestone.com