Augustus Pablo – Rockers Meets King Tubbys in a Fire House (Shanachie SH 45055, 2003)
Ja-Man All Stars – In the Dub Zone (Blood and Fire BAF CD 041, 2003)
The practice of dubbing reggae music- breaking it down and reconstructing it via studio tweaking and remixing -has become an inseparable component of reggae. In dub, the inner core of bass and drums is left intact, with other instruments and effects sliced and diced to accentuate the rhythm and blow your mind to varying degrees. Sounds come, go and come again, and an expert dub mixer can create a "version" of a reggae track that brims with spiritual depth, mischievous fun, empathetic musical vibes, or any number of other sonic sensations.
Augustus Pablo, who died in 1999, was a master of dub and instrumental reggae who created mystical music unlike any other. An accomplished keyboard player, his signature instrument was the melodica, a wind/keyboard hybrid often regarded as a child's toy. Pablo's melding of the melodica's reedy etherealness with the pulsating rhythms of reggae was nothing short of pure genius.
His 1980 release Rockers Meets King Tubbys in a Fire House (so named because dub pioneer King Tubby had a sizable hand in the mixing) was one of many landmark albums he recorded, and it's been re-released with 4 additional tracks. These are dubs of songs by Pablo himself and other artists he produced, and it's mesmerizing from start to finish. Highlights include the time signature-bending title track and the mildly Spanish-sounding "Dub in a Matthews Lane Arena," but the whole disc is highly recommended.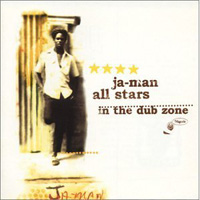 One of the many strengths of England's Blood and Fire label is tracking down and re-releasing golden age reggae and dub that may otherwise have been in danger of fading into obscurity. Dudley "Manzie" Swaby was a Jamaican producer who did some fine but often overlooked work in the last half of the '70s. In the Dub Zonecompiles two of his dub albums on one CD.
The roots and culture slant predominant in reggae at the time is reflected in the sparse, urgent sound of these dubs, though there's a snappy brightness that surfaces often enough. In his own liner notes, Manzie states that the disc is all about the love for the music felt by those who created it. It shows. These are crucial dubs laid down by some of the finest Jamaican players, including drummer Sly Dunbar, who is heard on many tracks on the latter half of the collection experimenting with the emerging syndrum sound he would later use to great effect with Black Uhuru. If you're already familiar with the very high quality of Blood and Fire's output, you'll need no convincing that this is an essential dub release. If not, buy it and enjoy convincing yourself.
Buy the albums:
Augustus Pablo – Rockers Meets King Tubbys in a Fire House
Ja-Man All Stars – In the Dub Zone