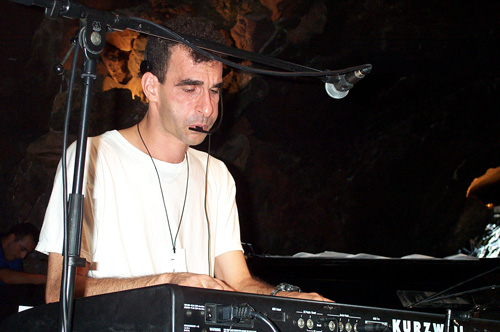 Jamshied Sharifi was born in Topeka, Kansas to an Iranian father and an American mother. At an early age Sharifi was exposed to jazz and Middle Eastern music by his father and to European classical and church music by his mother. He began to study classical piano at age five and quickly developed a thirst for musical instruction and a desire to improvise. At age nine he began studying guitar and drums and at age ten added flute.
After graduating from the Massachusetts Institute of Technology with a degree in humanities Sharifi wenton to further his musical education at Berklee College of Music in Boston. At Berklee he studied Jazz Piano and Composition as well as Film Scoring and in 1983 he received of the Outstanding Jazz Pianist award at the Collegiate Jazz Festival held at the University of Notre Dame. He studied with noted trumpeter and Charlie Parker sideman Herb Pomeroy and after graduation from Berklee Pomeroy asked Sharifi to lead the MIT Festival Jazz Ensemble a post Pomeroy had held for twenty-two years.
From 1985-1992 under Sharifi's direction and leadership the group recorded two CDs performed twenty of his compositions and won the prestigious Notre Dame Collegiate Jazz Festival in 1991. During this time Sharifi also taught in the Music Synthesis and Ensemble Departments at Berklee.
In 1992 he left his teaching positions in Boston and moved to New York City in search of new musical endeavors and opportunities.
Sharifi began to focus his attention on film soundtracks. His foray into the world of film and television began as a keyboardist and orchestrator for Michael Gibbs. Together they scored three feature films and fifteen one-hour television shows. Sharifi went on to compose the soundtracks to many major studio and independent films including Muppets From Space Down To Earth Harriet the Spy and Clockstoppers and contributed to the scores of The Thomas Crown Affair and The Rugrats Movie.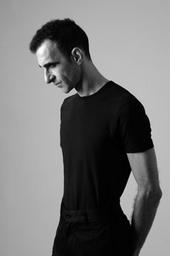 While Sharifi's initial focus in music can be credited to American jazz it is his infusions of elements from the Middle East and Africa that make his music distinctive. He is an accomplished pianist and synthesizer player. Notably Sharifi holds the synthesizer to an 'acoustic' standard and aims to play it with the detail and richness of articulation that comes naturally to an acoustic instrumentalist. To achieve this sound he uses a controller which allows him to manipulate the synthesizer with his breath. He combines this technique with a ribbon controller that allows him to bend the pitch smoothly and continuously with his finger. According to Jamshied using both these techniques makes the instrument a "wind-driven fretless synthesizer".
His Alula Records debut in 1998 A Prayer for the Soul of Layla (named in honor of his daughter) was voted Best Contemporary World Music Album in the first annual New Age Voice Music Awards. The widespread critical acclaim "Layla" received sent him and his group to São Paulo Brazil to perform at the Musica Mundial festival with artists such as Baaba Maal and Baka Beyond. "The album is a distillation of all these directions," says Sharifi. "Because I've always had a lot of contact with acoustic instruments and players I have tried to hold the synthesizer up to an 'acoustic' standard in other words to try and play it with the depth detail and richness of articulation that come naturally to an acoustic instrumentalist."
Sharifi's second solo album One was released April 8th 2008.Drenched in world rhythms and instrumentation accented by contemporary Western influences. One invites the listener to journey to places off the map through its blending of cultures performers and sounds.
Sharifi invited internationally influential names to lend their voices to this momentous album. "I wanted to put together singers and musicians who wouldn't normally perform together and see where that led" said Sharifi. "I was intentionally disrespectful of world music 'boundaries' hoping that the spirit of cooperation and mutual respect would prevail."
On the opening track, "One" Sharifi orchestrates a stage of layered instrumentation for Tibetan songstress Yungchen Lhamo to weave intricate vocal melodies."My thought was that this track would set the tone of the whole project" explains Sharifi. "By combining performances of Yungchen Lhamo and a West African singer it would define the space in which mi project would live."
Yungchen who was encouraged directly by the Dalai Lama to share her inimitable voice to the world is joined by Malian vocalist
Abdoulaye Diabate. On the passionate "Darfur Is Burning, a response to our and the world's inaction in the face of whatcan only be called genocide Diabate's soulful vocals plead over the delicate kora playing of Mamadou Diabate.
Grammy Award winner Paula Cole lends her well-known voice to "My Grandfather The Tree" and "A Charlotte Sky" which Sharifi wrote for Cole's daughter with Hassan Hakmoun who joins Cole on the track.
Hakmoun performs on two other songs including the album's closing track "Requiem" which was written at the request of John Diliberto at Echoes soon after 9/11. Sharifi invited Irish whistle player Seamus Egan of the band Solas to play the melody and Hakmoun to sing the brief lament in the middle of the song. "It's worth remembering that 9/11 has been for most Muslims a tragedy as well."
Also appearing on the album are critically acclaimed vocalist Sussan Deyhim of Tehran and North Indian vocalist Vishal Vaid. Remarkably Vaid infuses his performances with the ancient technique of Ghazal singing creating the perfect counterpart to Sharifi's compositions.
In addition to creating his own albums and scoring films Sharifi has produced and arranged albums formany artists including Tibetan vocalist Yungchen Lhamo and Persian vocalist Mamak Khadem. He has also recorded four albums with world fusion band Mo Boma.
Discography
A Prayer for the Soul of Layla (Alula Records, 1998)
One (Ceres, 2000)
Author:
Angel Romero
Angel Romero y Ruiz has been writing about world music music for many years. He founded the websites worldmusiccentral.org and musicasdelmundo.com. Angel is also co-founder of the Transglobal World Music Chart.
Angel has also produced and remastered world music studio albums and compilations for labels such as Alula Records, Ellipsis Arts, and Music of the World.