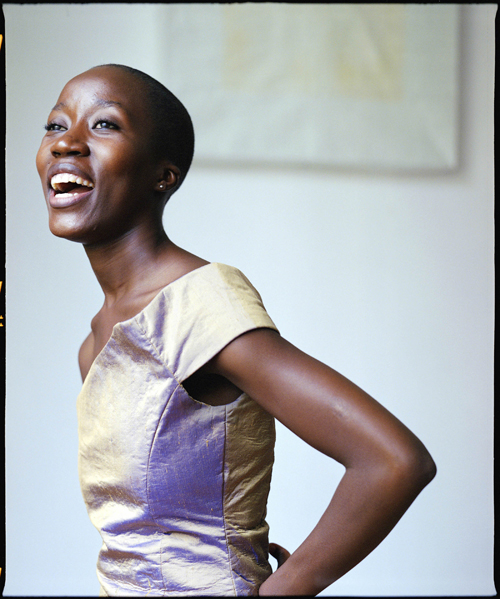 Rokia Traore was born in 1974 and comes from Bamako. Though-steeped in tradition, Rokia Traore's music is thoroughly integrated into a contemporary sound, thanks to her upbringing in a multicultural environment. Unlike many other Malian singers she does not come from the jali caste, but rather from the class sponsoring them.
Her father was a diplomat, and so she lived in many different places away from Mali: Algeria, Saudi Arabia, France, and Belgium. As a result, Rokia Traore has managed to integrate the atmospheres of great many places into her recordings. She grew up listening to all types of music, Algerian and Malian music, jazz, blues, reggae and afropop, and her original career choice was social sciences. Yet once she decided to become an artist instead, the great guitarist, singer and sound engineer Ali Farka Toure, who encouraged and recorded many of the upcoming, independent, and innovative Malian performers, became her mentor.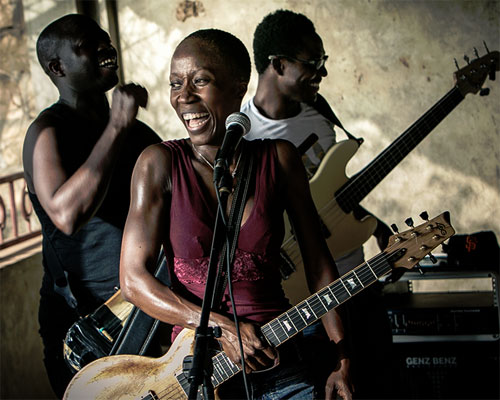 Another big influence is Massembou Diallo. He used to play with Rokia's father in an amateur band called Chiwa Band. He encouraged her to make music and composed Rokia's first two pieces together with her.
Rokia was the winner of the African Discoveries award.
Discography:
Mouneïssa (Indigo, 1998)
Wanita (Indigo, 2000)
Bowmboï (Indigo, 2003)
Tchamantché (Indigo, 2008)
Beautiful Africa (Nonesuch, 2013)
Né So (Nonesuch, 2016)