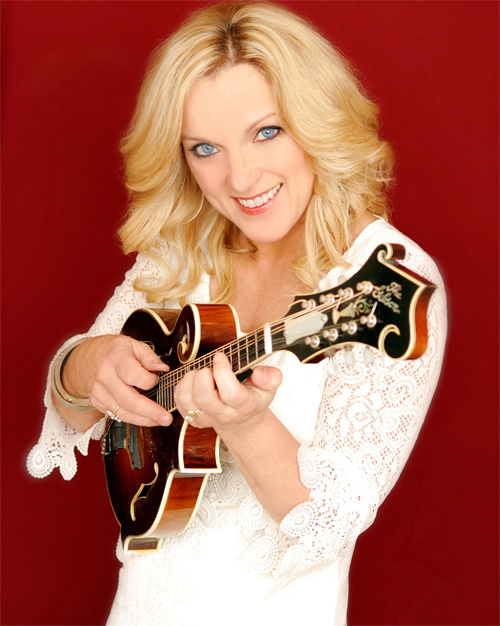 Rhonda Vincent was born July 13 1962 in Kirksville, Missouri. Vincent was raised on bluegrass first taking the stage with her family's band the Sally Mountain Show when she was barely five years old. She started learning mandolin at age eight, which was also when she released her first single, an arrangement of 'Mule Skinner Blues' that Vincent still performs.
Learning the nuances of harmony arrangement and stage presence by playing with the Sally Mountain Show throughout her childhood, Vincent grew into a formidable musician (mandolin, fiddle, guitar and most anything else with strings) and a remarkable lead singer able to deliver both overpowering up-tempo numbers and soulful introspective ballads.
Her early bluegrass solo albums led to a Nashville recording contract, and the experience of making her two commercial country efforts taught her essential lessons about the inner workings of the music industry.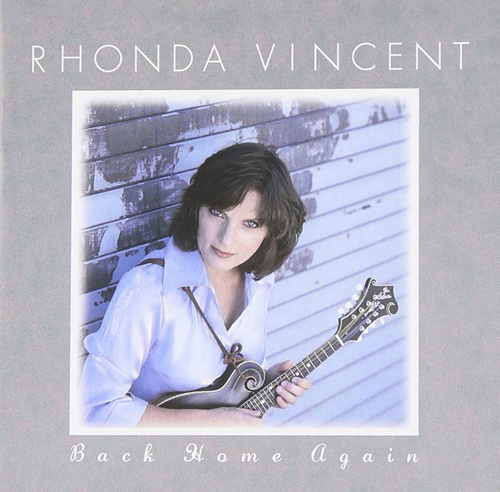 Vincent triumphantly returned to bluegrass with her 2000 Rounder debut Back Home Again. That same year the bluegrass community welcomed her back with Female Vocalist of the Year honors at the International Bluegrass Music Association (I.B.M.A.) awards ' her first of an unprecedented six consecutive wins in that category.
She received the coveted Entertainer of the Year award from I.B.M.A. the following year concurrent with the release of her second Rounder album The Storm Still Rages.
One Step Ahead followed in 2003 and included 'You Can't Take It With You When You Go ' a top-five video hit on CMT.
At the same time, Vincent was refining her supporting group the Rage. When the lineup evolved to include guitarist and mandolinist Josh Williams, fiddler Hunter Berry, bassist Mickey Harris and banjo player Kenny Ingram, Rhonda felt the time was right to document the excitement of their live concerts on CD and DVD. Ragin' Live was released in 2005 and featured a selection of prior instrumental and vocal favorites along with several previously unrecorded songs that found Vincent working with a small string section in a more intimate evocative style.
Ragin' Live was nominated for a 2005 Best Bluegrass Album Grammy award.
Her next album was All American Bluegrass Girl (2006) "I did intentionally want to make sure that this album had more of a classic sound," she said "since we ventured away from that style a little bit on Ragin' Live. But I always hope to have a good balance of everything ' from in-your-face bluegrass to softer acoustic country sounds. I approached this album like I do our live performances and try to have something for everybody."
Good Thing Going was released in 2008. The twelve tracks included five originals or co-writes along with contemporary and classic cover tracks.
Vincent left Rounder Records and released "Taken" on her own label, Upper Management Music in 2010. "Taken" included special guests like longtime friend Dolly Parton, Richard Marx and Little Roy Lewis.
In 2011, Vincent and celebrated country artist Gene Watson released a duet album titled Your Money and My Good Looks.
Sunday Mornin' Singin', an album of old time gospel classics, was released in 2012.
Discography:
New Dreams And Sunshine (Rebel Records, 1988)
A Dream Come True (Rebel Records, 1990)
Bound For Gloryland ‎(Rebel Records, 1991)
Timeless And True Love ‎(Rebel Records, 1991)
Written In The Stars (Giant Records, 1993)
Trouble Free (Giant Records, 1996)
Back Home Again (Rounder Records, 2000)
The Storm Still Rages (Rounder Records, 2001)
One Step Ahead (Rounder Records, 2003)
All American Bluegrass Girl (Rounder Records, 2006)
Beautiful Star : A Christmas Collection (Rounder Records, 2006)
Good Thing Going ‎(Rounder Records, 2008)
Destination Life ‎(Rounder Records, 2009)
Taken (Upper Management Music, 2010)
Your Money And My Good Looks, with Gene Watson (Upper Management Music, 2011)
Sunday Mornin' Singin' Live! ‎(Upper Management Music, 2012)
Only Me (Upper Management Music, 2014)
Christmas Time ‎(Upper Management Music, 2015)
American Grandstand, with Daryle Singletary ‎(Upper Management Music, 2017)