Savannah Music Festival has announced its 2018 programming. The festival will take place March 29th through April 14th, 2018, at several venues throughout Savannah's Historic District.
In the American roots area, bluegrass sensations Rhonda Vincent & The Rage and Claire Lynch Band will share the stage on opening night, followed the next day by the Mission Temple Fireworks Revival with Paul Thorn Band and the Blind Boys of Alabama.
Songwriter-guitarist Margaret Glaspy is set to perform on a double bill with Argentine composer, singer and guitarist Juana Molina.
Tulsa's John Moreland will share an alt-country bill with Nashville songwriter and guitarist Aaron Lee Tasjan.
New acoustic music projects include Hawktail and the Savannah Music Festival debut of Kittel & Co., guitarist Tommy Emmanuel plays on a co-bill with Jayme Stone's Folklife and the original production The Voice is a Traveler features Moira Smiley and Anna & Elizabeth.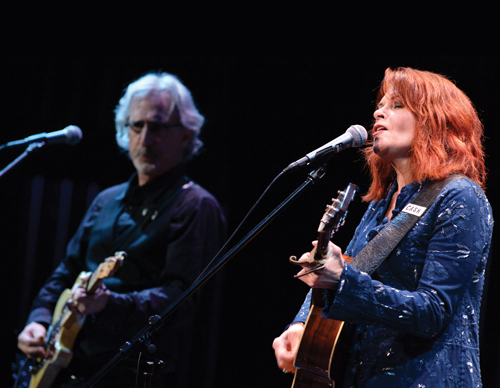 Rosanne Cash & John Leventhal will return to the Lucas stage as a duo and Marty Stuart & His Fabulous Superlatives are set to play Ships of the Sea, as do the North Mississippi Allstars.
Recent MacArthur "Genius" Grant recipient Rhiannon Giddens will present her first theater show at Savannah Music Festival, and Béla Fleck & Abigail Washburn return with music from their new album, Echo in the Valley.
For ticket information and the rest of the programming, including classical music, world music, jazz theatrical productions and films go to www.savannahmusicfestival.org.
headline photo: Rhonda Vincent & The Rage