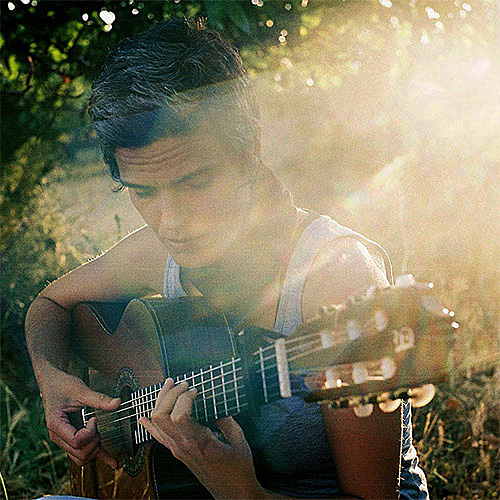 Lula Pena was born May 15, 1974 in Lisbon, Portugal. Her inventive form of fado and other styles of music has developed a devoted following worldwide. Raised in Lisbon, Pena takes fado to every Mediterranean port, and also across the Atlantic to Brazil and Central America.
Her first album, Phados, released in 1998, won her immediate acclaim through her deep, commanding yet sensitive voice, her natural blend of fado roots with the colors of Portuguese folk music, French chanson, Cape Verdean morna, Brazilian bossa nova, and the scaled down delivery of voice and guitar.
She re-appeared on the scene some twelve years later with the release of her second album, Troubadour, a collection of stories of passion and pain, mirroring her personal journey as an existentialist musician and a serendipitous poet.
Throughout the past few years she has performed in Cape Verde, Brazil, Chile, the United States, and around Europe, occasionally appearing in duo with Guinea-Bissau multi-instrumentalist, MuMbana, or the New Zealand saxophonist, Hayden Chisholm, but usually, on her own.
She performed at the World Music Expo (WOMEX) Official Showcase Selection in October 2014.
In 2017, she released her third album, Archivo Pittoresco.
Discography
Phados (1998)
Troubadour (2010)
Archivo Pittoresco (Crammed Discs, 2017)