The winners of the 2018 Native American Music Awards were announced on Friday, October 12th, 2918. The 18th Annual Native American Music Awards (NAMA) was held in the Events Center at the Seneca Niagara Resort and Casino in Niagara Falls, New York.
Event highlights included elder, actor Saginaw Grant, winner of Record of the Year for his spoken word contribution to "Don't Let The Drums Go Silent;" Annie Humphrey who paid tribute to her late brother; and John Trudell, winner of the highly-coveted Artist of the Year; and pianist Connor Chee who performed with his 95 year-old grandfather Keith Chee and won Best New Age Instrumental Song their song, "Beginnings."
One of the evening's more touching moments was when The Pine Ridge Flute Society, a ten member group of High School students from the Oglala Lakota Pine Ridge Reservation, won for Flutist of the Year. Jaydin Peters, grandson of the group's teacher Will Peters, gave one of the evening's more emotional acceptances saying, "Where we come from, a lot of people are struggling, and when we created the Flute Society, we were dealing with suicide ideations in our schools across the reservation. So playing the flute brought us all together as a community and an extended family to create this music so that people can have something to escape to and our homeland can be proud."
The Native American Music Awards was originally formed in 1998 to provide greater inspiration to Native Youth living on reservations and to offer a national platform to showcase American Indian talent.
Among the evenings performers were Seneca Nation's traditional female vocal group, Newtown Women Singers Society who appeared with red ribbons on their shirts in honor of #MMIW (Missing Murdered Indigenous Women). Many other artists also wore red ribbons as provided by performer Tracy Lee Nelson and his wife, along with spoken word artist Thana Redhawk. Lee, dedicated one of his songs to raise awareness on the issue with "Every Lady Has A Right".
Hall of Famer, Mickie James presented this year's Hall of Fame induction for the late Jesse Ed Davis. Jesse was one of the most highly regarded guitarists and session guitarists of the 1960s and 1970s. He appeared on over 100 albums and recordings and recorded and toured with Jackson Browne, Bob Dylan, Leon Russell, Eric Clapton and Rod Stewart and the Faces. He also played country with Willie Nelson, soul with Marvin Gaye, blues with B.B. King, pop with Neil Diamond, and folk with Arlo Guthrie. Jesse's first cousins Richenda Davis Bates and Constance Davis Carter accepted the induction.
Over 16,500 individual voters participated in the Award's national voting campaign.
2018 Winners:
Artist Of The Year
Annie Humphrey
The Beast and The Garden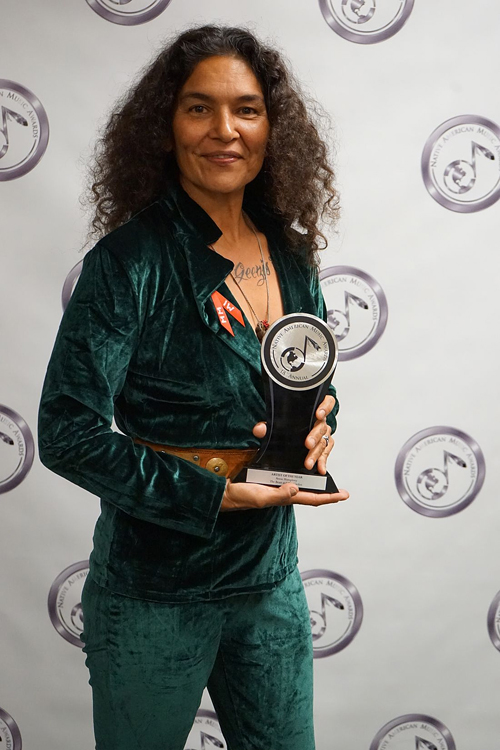 Debut Artist Of The Year
Calvin Standing Bear
Fly Eagle Fly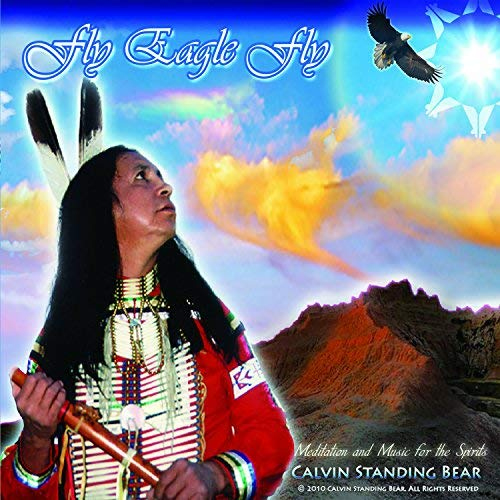 Debut Group Of The Year
Dreamwalker Suite
People of the Star Orchestra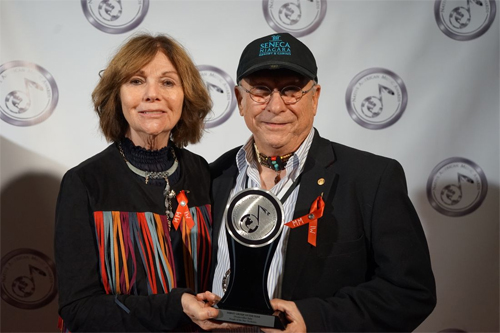 Best Female Artist
Kelly Derrickson
I Am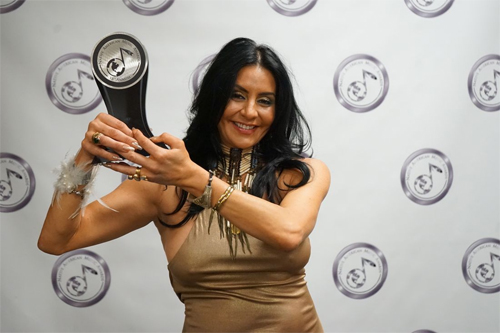 Flutist Of The Year
Pine Ridge Flute Society
Waziahanhan Siyotanka Okolakiciye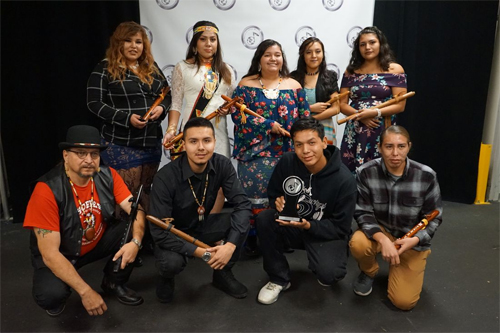 Group Of The Year
Twin Flames
Signal Fire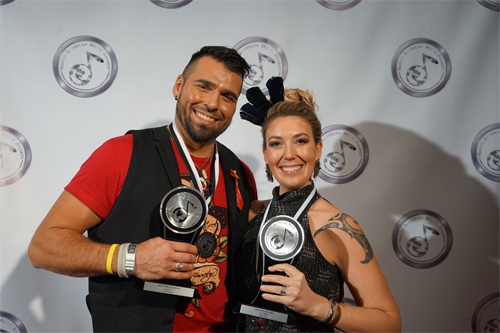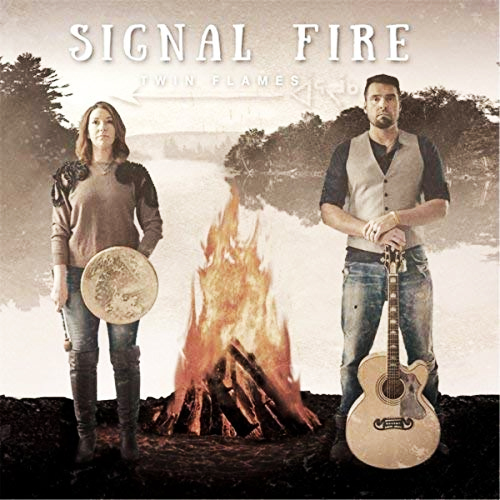 Best Male Artist
Randy Wood
Family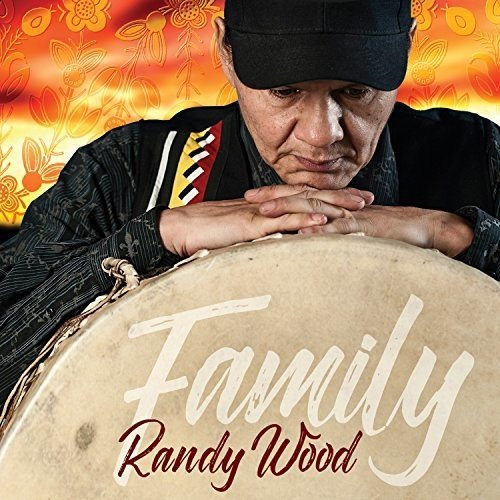 Best Americana Recording
Cluster Stars
Sandra Sutter
Best Blues Recording
Blues Loving Man
Tracy Lee Nelson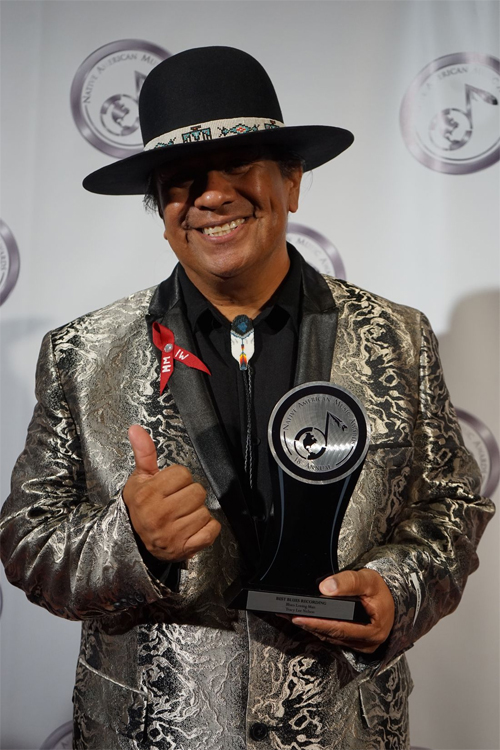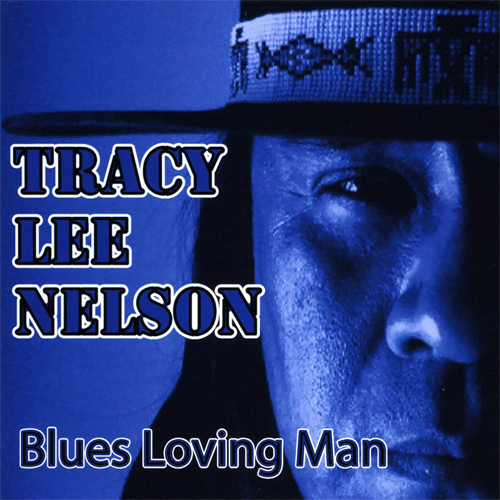 Best Country Recording
Never Let Me Go
Desja Eagle Tail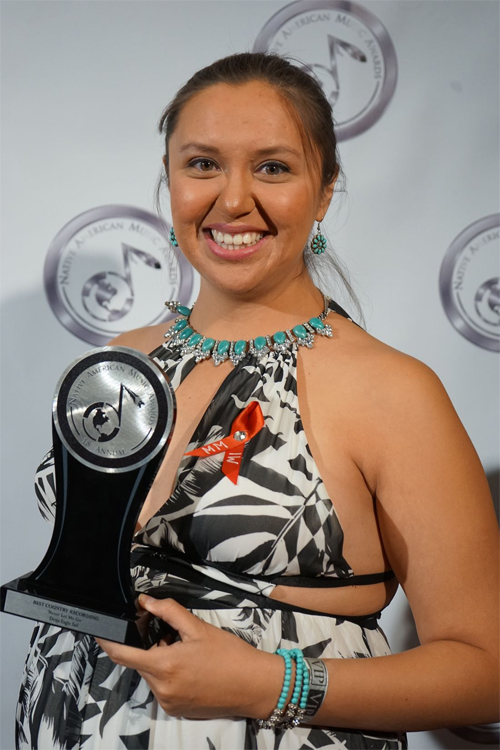 Best Folk Recording
Signal Fire
Twin Flames
Best Native American Church Recording
Songs of the Native American Church from Oklahoma Vol 5
Oliver Littlecook, O.J. Littlecook, Kyle Robedeaux
Best Historical Linguistic Recording
Wolastoqiyik Lintuwakonawa
Jeremy Dutcher
Best Spoken Word Recording
Fires of Thunder
Thana Redhawk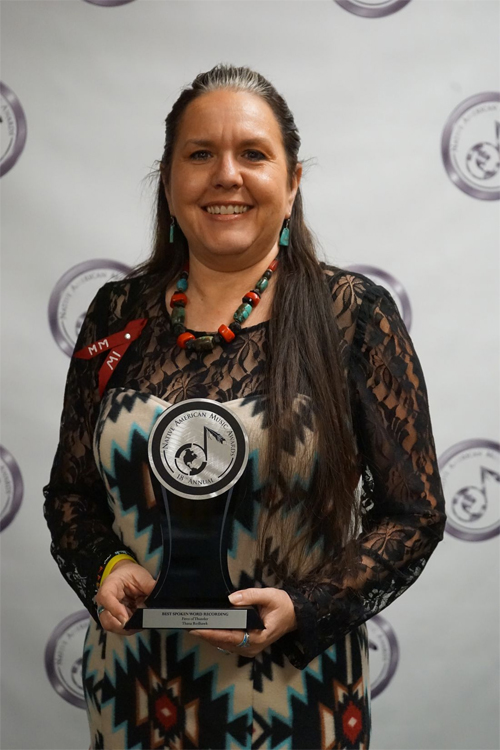 Best Instrumental Recording
Rushingwind
Steven Rushingwind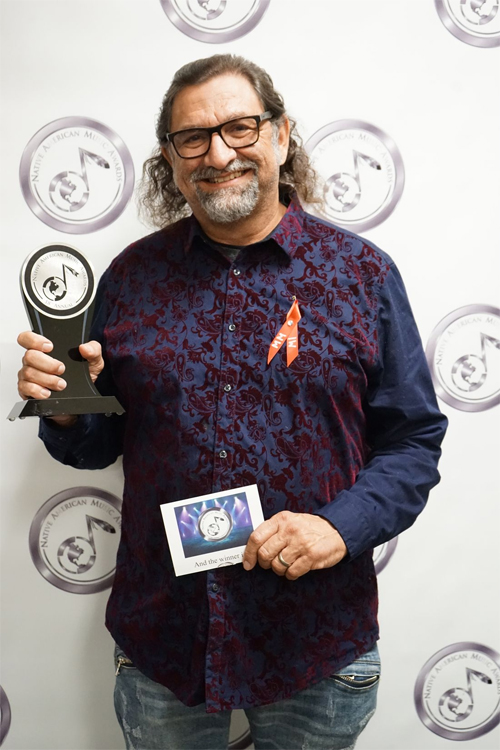 Best Pop Recording
Safe in the Arms of Time
Rita Coolidge
Best Pow Wow Recording
The Journey
Stoney Park
Best Rap Hip Hop Recording
Brave Star
Artson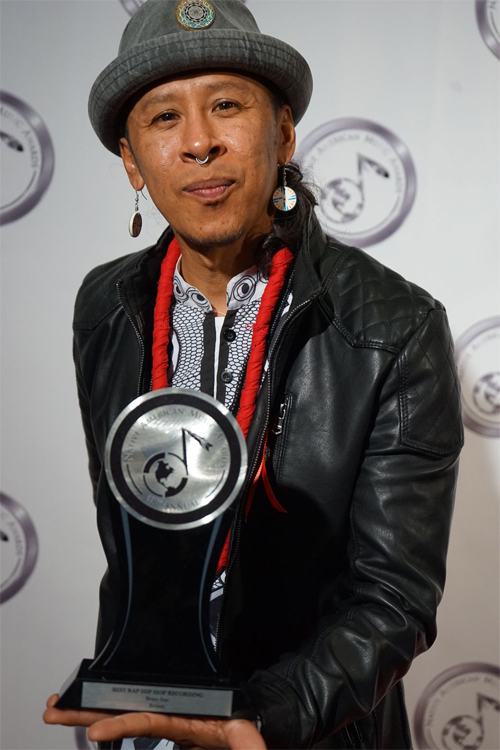 Best Rock Recording
Something Inside Is Broken
Native American Rock Opera by Various Artists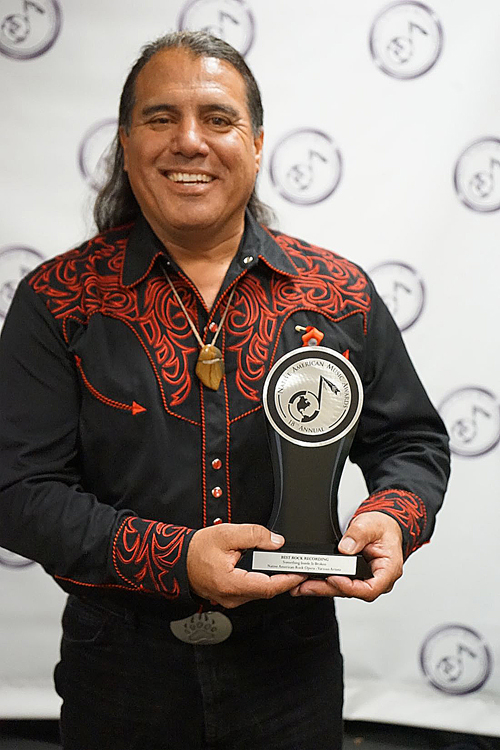 Best Traditional Recording
Sweat Lodge Songs
Craig Elkshoulder
Best Waila Recording
All For You
O'odham Nights
Record Of The Year
Don't Let The Drums Go Silent
Saginaw Grant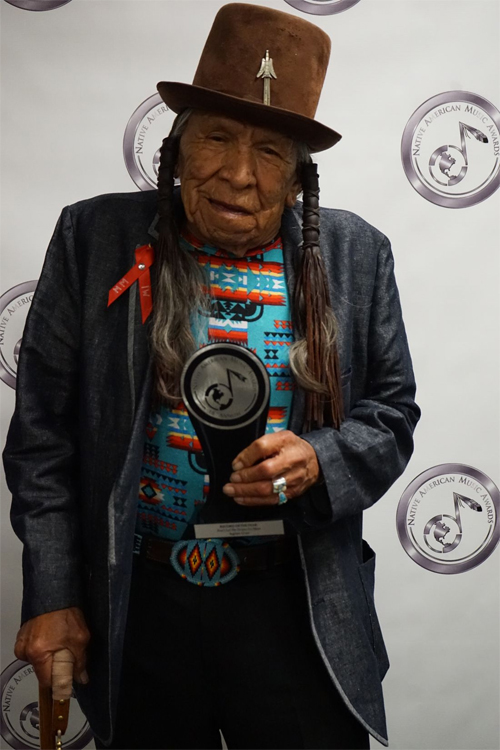 Song Of The Year
Women and Water
Paco Fralick and Michael Bucher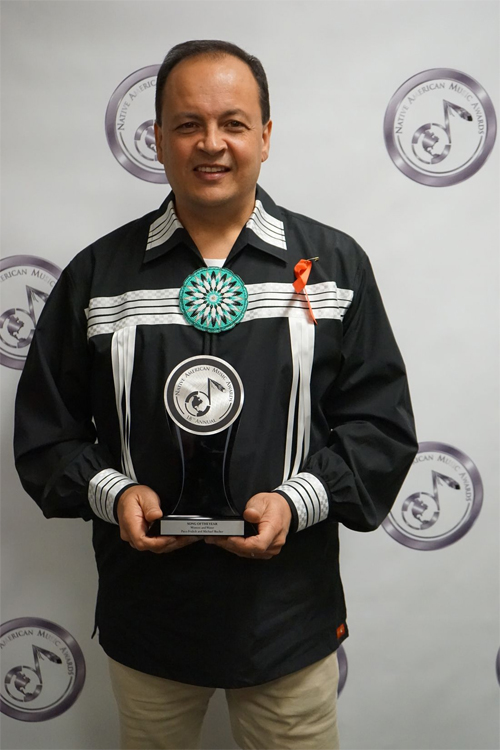 Best Single Recording
Left Right Left
Mickie James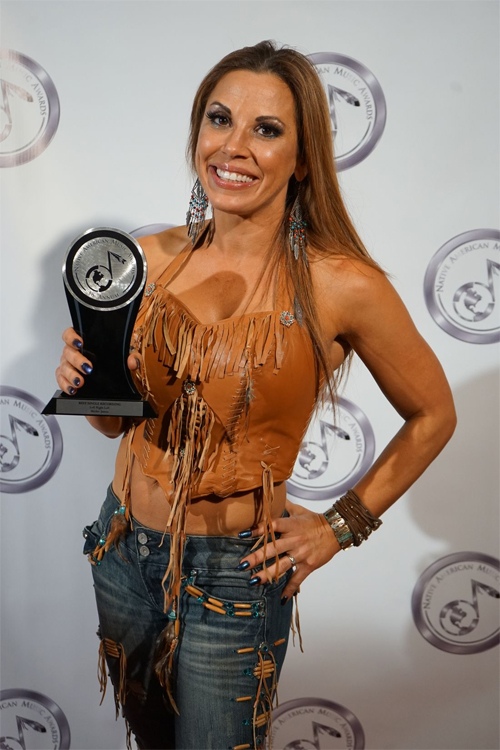 Best Dance Song
Going Back To My Roots
Felipe Rose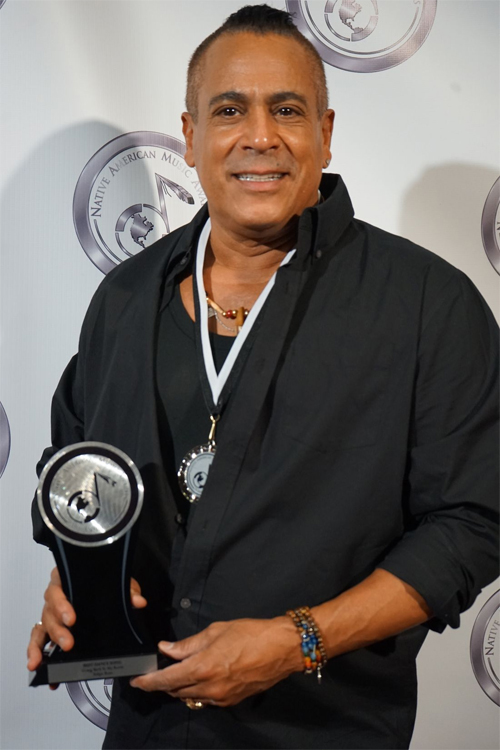 Best New Age Instrumental Song
Beginnings
Connor Chee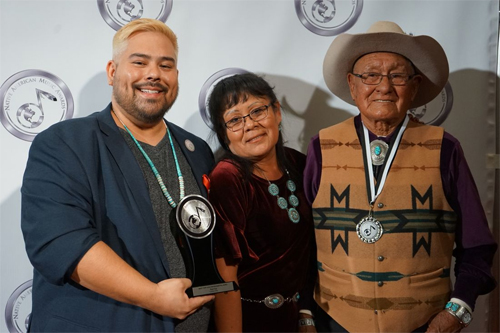 Best Music Video Concept
Sky World
Supaman, Bear Fox, Teio Swathe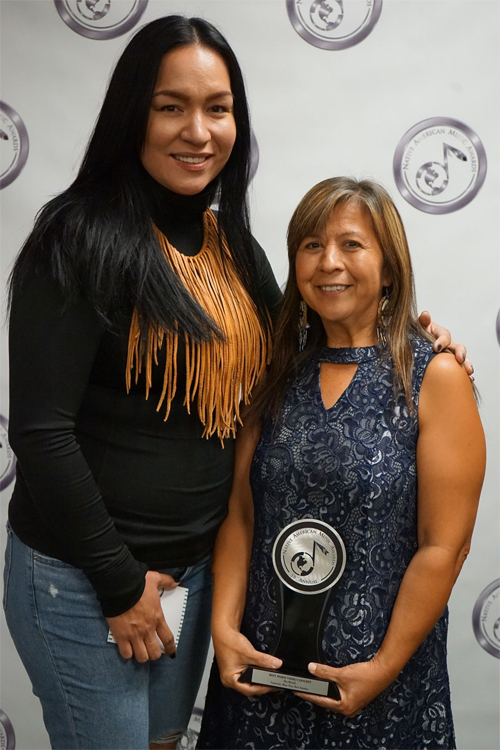 Best Music Video Narrative
Lakota Will Live
Terrance. Jade
Best Music Video Performance
Through the Flood
Indian City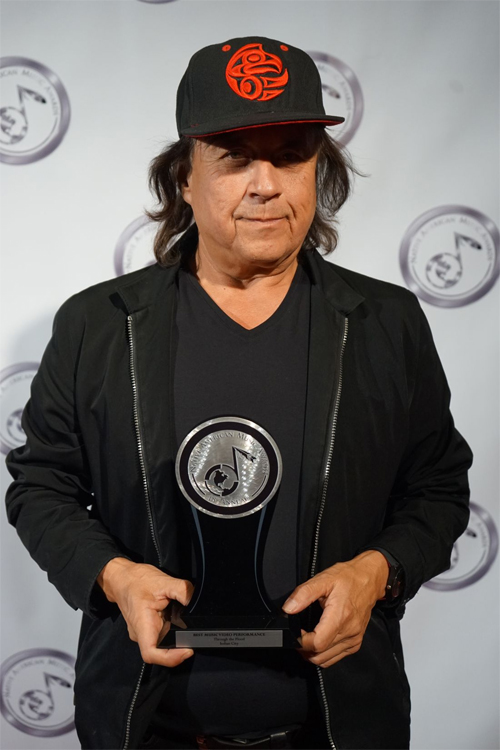 Native Heart
Alexander Van Bubenheim
Don't Let The Drums Go Silent
Best National Radio Program
Pow Wow Radio
Pow Wows.com
Best Indie Artist
P.J. Vegas
Tears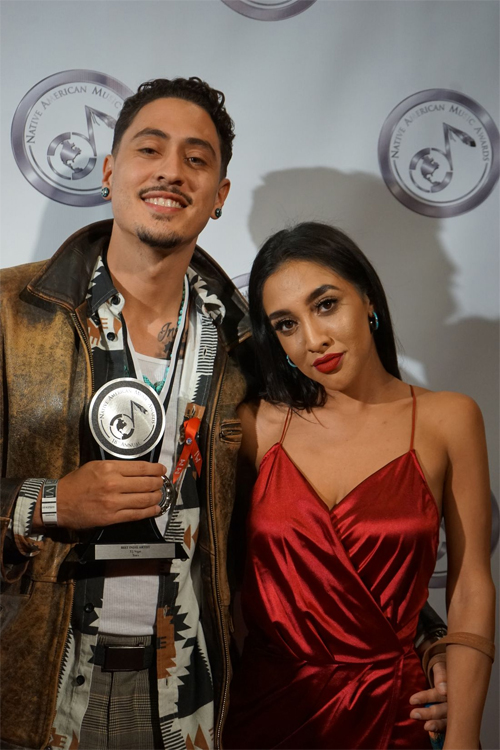 Comedian Of The Year
Tonia Jo Hall
Hall Of Fame
Jesse Ed Davis