Michel Camilo – Essence (Resilience Music, 2019)
The tunes that flow out on Resilience Music's release Essence are all the evidence you need to know that the Dominican composer and musician Michel Camilo is one cool cat. Well, that and that he hangs out with equally cool cats because the bevy of musicians on Essence is spectacular.
Essence is the 25th recording for the Grammy award winning jazz and Latin jazz pianist, who's musical collaborations sounds like a who's who list of the Latin and jazz world with the likes of Tito Puente, Paquito D'Rivera, Dizzy Gillespie, Stanley Turrentine, Bela Fleck, Arturo Sandoval and Danilo Perez in the mix. With recordings like Triangulo, Live at the Blue Note, Spain Forever and Why Not to his credit, it can come as no surprise that Mr. Camilo delivers a well heeled, sharp, savvy collection of tunes on Essence just as any cool cat can.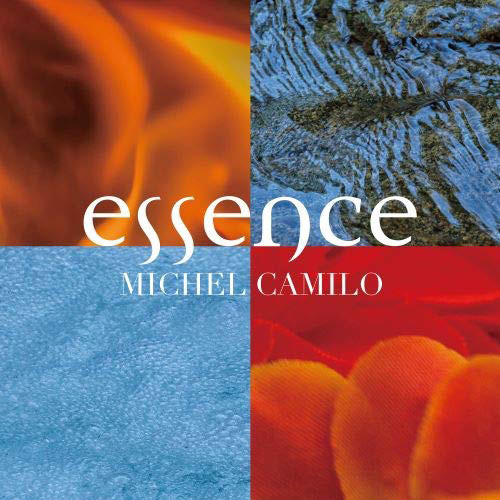 Hooking listeners from the jump on opener "And Sammy Walked In," Essence is a delicious melange of piano, brass and percussion that will please any inner jazz or Latin jazz fan out there. Tight and neat, the sleek and sassy "And Sammy Walked In" is just a pleasure of Latin rhythms, saxophone and piano. Slipping into a call-and-response of vocal and piano with percussion beneath on "Mongo's Blues Intro," fans don't have any clue about what's to hit them as "Mongo's Blues" takes over and a delicious whirlwind take hold. Things just get better from there.
Composing all the music on Essence and doling out some extremely fine piano performances, Mr. Camilo is joined by bassist Rick Rodriguez, drummer Cliff Almond, percussionist and vocalist Eliel Lazo, alto sax and flute player Antonio Hart, alto sax and clarinet player Sharel Cassity, tenor sax and flute player Ralph Bowen, tenor sax and clarinet player Adam Kolker, baritone sax and bass clarinet player Frank Basile, trumpet and fugelhorn players Raul Agras, John Walsh, Diego Urcola and Kali Rodriguez-Pena, trombone players Michael Dease, Steve Davis and Jason Jackson, bass trombonist David Taylor and trumpet and flugelhorn player Michael Philip Mossman who also arranged the music for Essence.
Mr. Camilo and company deliver some first rate performances on Essence that include the jazzy prowl of "Liquid Crystal," the cyclonic brassy "Mano a Mano," the achingly lovely piano and brass combo on "Just Like You" and the deliciously Latin flavored "Piece of Cake." Jazz fans won't want to miss a second of "Repercussions" or closing track "Hello & Goodbye."
Essence is sweetly swinging, audaciously dazzling and smartly stunning.
Buy Essence