Just in time National Hispanic Heritage Month in the United States, two outstanding mariachi albums are now available: "De Ayer para Siempre" from Mariachi Los Camperos and "Esencia" from Mariachi Herencia de México.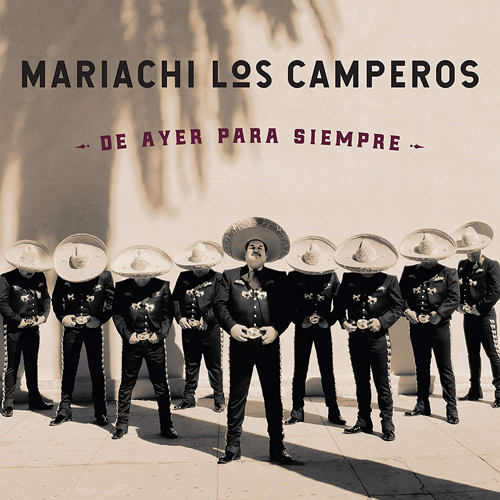 Mariachi Los Camperos, founded over 50 years ago, is a renowned Los Angeles-based mariachi band led by Jesús "Chuy" Guzmán. "De Ayer para Siempre" (Smithsonian Folkways, 2019) is the group's 10th album.
"De Ayer para Siempre" is exquisitely orchestrated and features a meticulous selection of Mexican regional styles, including rancheras, son jarocho, huapango, pasodoble and ballads, reflecting the mestizaje culture of Mexico, a mix of Spanish and indigenous musical influences. There are also nods to other Hispanic nations in the Americas, such as a joropo, a genre from Colombia and Venezuela.
The lineup on the album includes Jesus "Chuy" Guzmán on violin, mellophone and vocals; Sergio Alonso on harp; Raúl Cuellar on violin and vocals; Alfredo Gómez on violin and vocals; Julio Hernández on violin and vocals; Mario Hernández on vihuela; Juan Jiménez on guitarrón; Ernesto Lázaro on vocals; Roberto López on violin; Fernando Ortiz on trumpet; Jonathan Palomar on guitar; Richard Ramos on trumpet and vocals; and Juan Rodríguez on violin and vocals.
As with all Smithsonian Folkways albums, the physical version includes a detailed 40-page booklet with photos and liner notes in English and Spanish.
Mariachi Herencia de México is a newer mariachi ensemble, based in Chicago, featuring young female and male Mexican American performers, 13-18 years old. This rising mariachi act celebrates Mexico's Golden Age of Film (Epoca de oro) on their third recording, "Esencia" (Mariachi Heritage Foundation, 2019). The album features arrangements by famed Mexican composer Rigoberto Alfaro. "Esencia" was recorded in Chicago, mixed in Los Angeles, and mastered in Madrid.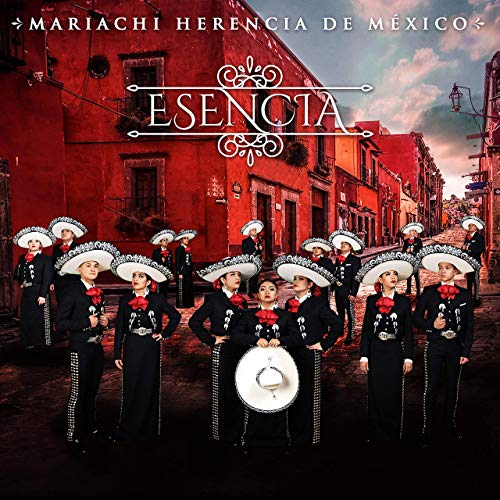 "These new arrangements are not only more difficult but, I want to say, more prestigious," says Marco Villela, 16, who sings and plays trumpet on the album. "With these arrangements, we're trying to capture the essence of the traditional song but with a newer sound, giving it that special kick, with that modern feel."
Although "Esencia" includes many classic rancheras and boleros, the album also includes contemporary songs such as "Los Mandados," a song dedicated to the undocumented. It narrates the adventures of a man who brags about repetitively crossing the border illegally, no matter how many times La Migra (or Border Patrol) sends him back.
Mariachi Herencia de México includes Bryana Martínez on violin and vocals; Carlos Rojas on guitarrón; Itzel Bustos on violin and vocals; Arturo Garza on violin and vocals; Melanie Juárez on guitar; Isaias López on Violin and vocals; Karla De La Cerda on violin and vocals; Marco A. Villela on trumpet; Alejandra Aldaco on violin and vocals; Ignacio Paredes Jr. on harp; Zullydiana Gómez on violin and vocals; Noe Uribe Jr. on guitar; Dafne Ocampo on violin; Eric Nieto on vihuela; Adilenne Gutiérrez on violin and vocals; and Juan Diego Rojas on guitar.
Buy De Ayer para Siempre and Esencia