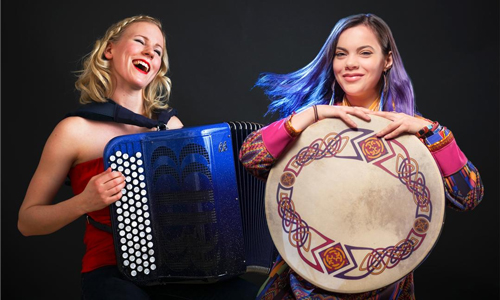 VILDÁ is a Finnish duo that performs a unique mix of mystical joiks and sounds of the Sami people together with vibrant accordion. VILDÁ includes Hildá Länsman on vocals, joik, frame drum; and
Viivi Maria Saarenkylä on accordion and backing vocals.
When Hildá and Viivi listened to each other's music for the first time, they came up with the idea of combining traditional yoik and accordion.
Hildá Länsman is a rising yoik singer from Utsjoki who has performed at the New Music Competition and at the Helsinki Music House's great concert arena. She won the Risteys (Crossroads) award for her vocals at Finland's first Ethno Gala in 2017.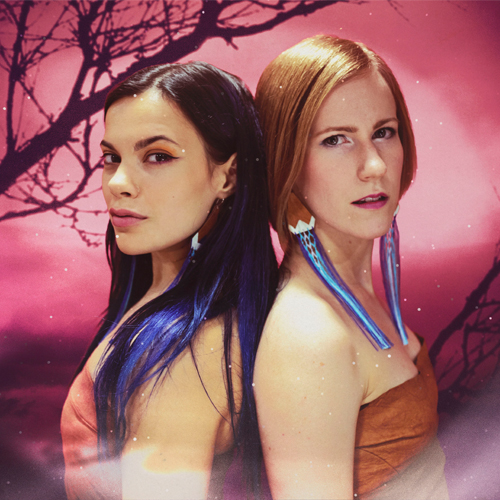 Viivi Maria Saarenkylä is an internationally acclaimed accordion player. She was declared accordionist of the Year in Finland in 2018.
" Arctic fells, frosty winds, wide waters and deep forests. That is our home – the North. For us it is the birthplace of our attitude as well as many memories, a source of inspiration, stories and tradition, a vast play ground full of endless trails to travel. "
Discography:
Vildaluodda / Wildprint (Bafe's Factory, 2019)