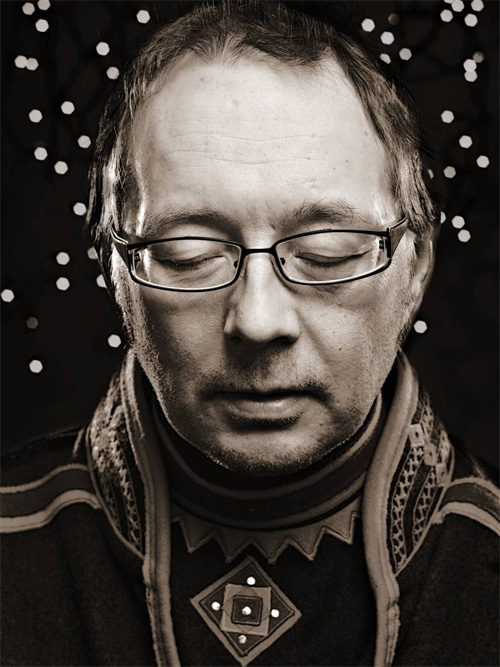 Johan Sara Jr. was born in 1963. He is one of the leading artists in the Sami music area. His musical activities range over a wide field. In addition to his work as a performing artist, he composes, arranges and produces music.
He has composed works of great complexity for orchestra, and has been involved in theater, film and television projects. In his performances he combines the traditional joik technique with other musical genres.
His album "Ovcci vuomi ovtta veaiggis" is an experimental fusion of Afro rhythms, jazz, rock and folk music. In another project, Sami joik meets Andalusian flamenco to the accompaniment of Indian tabla.
Sara is devoted to the traditional joik as a travelling partner along the way, and maintains an open mind to other musical forms.
Discography
Ovcci vuomi ovtta veaiggis – Nine Valleys in one dusk (DATCD 20, 1995)
Calbmeliiba (DATCD 29, 1999)
Boska (DAT, 2003)
Orvos (DAT, 2009)
Transmission – Rievdadus (DAT, 2015)