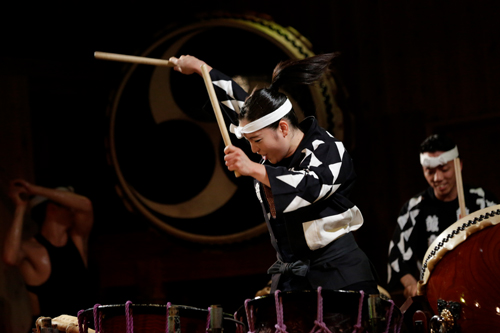 From August 16th to 18th, the lush island of Sado in Japan is filled with the sounds of taiko drums, song and dance. The Earth Celebration is Japan's longest running music festival, a yearly event which attracts music lovers from all across Japan and the world.
Hosted by the globetrotting taiko drum group Kodo, for 32 years this huge drum festival has brought festival lovers to butterfly-shaped Sado Island, just an hour or so by ferry from Niigata City in northern Japan.
For Kodo members, taiko is a way of life. The drummers spend two thirds of the year touring, performing in packed concerts both in Japan and overseas. The rest of the time the troupe lives on Sado, practicing and developing new works that show just how powerful these deceptively simple looking drums can be. Their dedication to their craft comes through in each performance, coaxing nuances from massive drums that sometimes reach over one meter in diameter.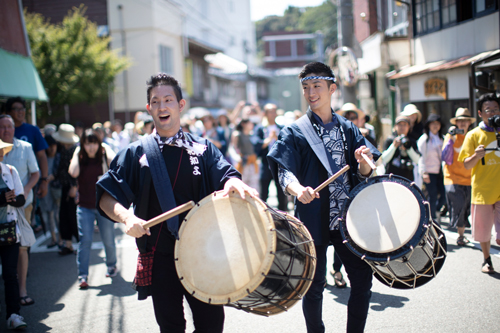 However, Earth Celebration goes beyond taiko, as each year the group invites musicians from around the world to perform at the Harbour Market stage, bringing together artists of all stripes through the power of music. For the 2019 edition the Kodo drummers will be collaborating with the acclaimed Korean percussion ensemble Kim Duk-Soo SamulNori.
Besides music, visitors can also enjoy light up events at the former Sado Gold Mine, watch movies at the outdoor Hello Japan Sea Cinema, sample tasty food at Harbour Market, and catch fringe events at Kisaki Shrine.
If you plan to check out this music festival, try to arrive one day early to catch a firelight performance of Noh theater on one of the island's ancient open-air stages. The plays harken back to the Japan of yore, the performer's carved masks and otherworldly chants made even more dramatic by the flickering lanterns.
Kids are welcome at most of the events, and there are plenty of workshops and other activities to do on Sado to teach and entertain young music lovers.
Heading to Japan and want to know more about how to get to Sado and book tickets for Earth Celebration? The festival website has all the information you need to plan your trip!
headline photo: Kodo